Mangrove Mapping Bynoe Harbour, 1998
This polygon spatial dataset describes the mangrove communities for Bynoe Harbour and its environs. The original field survey was undertaken in 1998 at a mapping scale of 1:25,000. The associated report notes an area of approximately 24,000 hectares of mangroves in Bynoe Harbour and describes ten main mangrove associations or communities. The data provides a basis for identifying the extent and distribution of mangrove communities for Bynoe Harbour and its environs.
Mangrove mapping was updated over this area in a 2016 survey. See metadata record for Mangrove Community Mapping - Charles Point to Gunn Point. www.ntlis.nt.gov.au/metadata/export_data?type=html&metadata_id=87F656131848A609E050CD9B214417E1
Simple
Identification info
Date (Creation)

2000-01-14
Date (Publication)

2017-04-27
Date (Revision)

2022-09-01
Credit

Data supplied by Department of Environment and Natural Resources. © Copyright Northern Territory of Australia
Status

Completed
Point of contact
Department of Environment and Natural Resources (DENR), Northern Territory Government

Spatial representation type

Vector
Topic category

Biota

Farming

Imagery base maps earth cover
Temporal extent
Time period

1996-01-12 2003-03-01
Maintenance and update frequency

Not planned
Resource format
Title

ESRI Shapefile
Date
Edition

-
Global Change Master Directory (GCMD) Earth Science Keywords Version 8.0
Keywords (Theme)
Resource specific usage
Specific usage

Data supplied for use by the Seamap Australia Project.
Resource constraints
Classification

Unclassified
Resource constraints
Linkage

http://i.creativecommons.org/l/by-sa/4.0/88x31.png

License Graphic
Title

Creative Commons Attribution-ShareAlike 4.0 International License
Website

http://creativecommons.org/licenses/by-sa/4.0/

License Text
Other constraints

Cite data as: Department of Environment and Natural Resources, Northern Territory Government of Australia (2000). Mangrove mapping of Bynoe Harbour. Data accessed at http://metadata.imas.utas.edu.au/geonetwork/srv/en/metadata.show?uuid=a528d225-9668-43d2-a8b8-ce5b7e3ec02e on (access date).
Other constraints

This dataset is hosted by the Institute for Marine and Antarctic Studies (IMAS), University of Tasmania, on behalf of the NT Government for the purposes of the Seamap Australia collaborative project (testing a national marine benthic habitat classification scheme).
Language

English
Character encoding

UTF8
Supplemental Information

Department Survey Code (Vegetation Survey): MANGB_25 This spatial dataset should not be used at scales greater than 1: 25,000 Bibliographic Reference: Brocklehurst, P. & Edmeades, B. (2003). MANGROVE SURVEY OF BYNOE HARBOUR, NORTHERN TERRITORY. Technical Report No 01/2003D, Department of Infrastructure, Planning and Environment, Palmerston, NT. Report - Download (PDF) from the Northern Territory Library via hdl.handle.net/10070/244762
Content Information
Content type

Physical measurement
Description

Taxonomic identification of mangrove species and vegetation types
Identifier
Name

VEG_TYPE
Description

Appended to original data for styling purposes for the Seamap Australia Project.
Name

Benthic habitat
Name

SM_HAB_CLS
Distribution Information
Distribution format
OnLine resource

SHAPE-ZIP

DATA ACCESS - This OGC WFS service returns the data (Bynoe Harbour mangroves) in Shapefile format.
OnLine resource

seamap:SeamapAus_NT_BynoeHarbour_mangrove

MAP - Mangrove mapping Bynoe Harbour
OnLine resource
Data quality info
Hierarchy level

Dataset
Report
Name of measure

Positional Accuracy
Measure description

Derived from topographic basemap, NT cadastre and GPS. The summation of errors from all sources results in data with a standard deviation defined by scale used as +/-50m for well-defined points.
Report
Name of measure

Attribute Accuracy
Measure description

The accuracy of the attribute information is considered high and conforms to the 'Australian Soil and Land Survey Field Handbook' at time of capture.
Report
Name of measure

Logical consistency
Measure description

Dataset topological consistency has been system checked and all classified polygons are closed, nodes are formed at the intersection of lines and there is only one label within each polygon. Polygons have been classified for community ID in the lookup table.
Report
Name of measure

Completeness
Measure description

Complete
Resource lineage
Statement

Original linework derived visually and captured direct into GIS system from scaned aerial photography as vector information, resultant compilation then built as polygon coverage using ArcInfo giving preliminary map used to delinate community boundaries and site selection. Resultant linework extensively ground truthed with topographic basemap/GPS coordinated field survey/site data collection. Recompiled and updated to GDA94 as part of ongoing GIS Progarm 2004. Source data Aerial photography - 1:18,000 Col 1995/97 - Bynoe Harbour Base map - Australian Topographic Survey Series 1:50,000 AGD66 - Northern Territory Cadastre AGD66 GIS - ArcInfo vector as AGD66/GDA94
Hierarchy level

Dataset
Overviews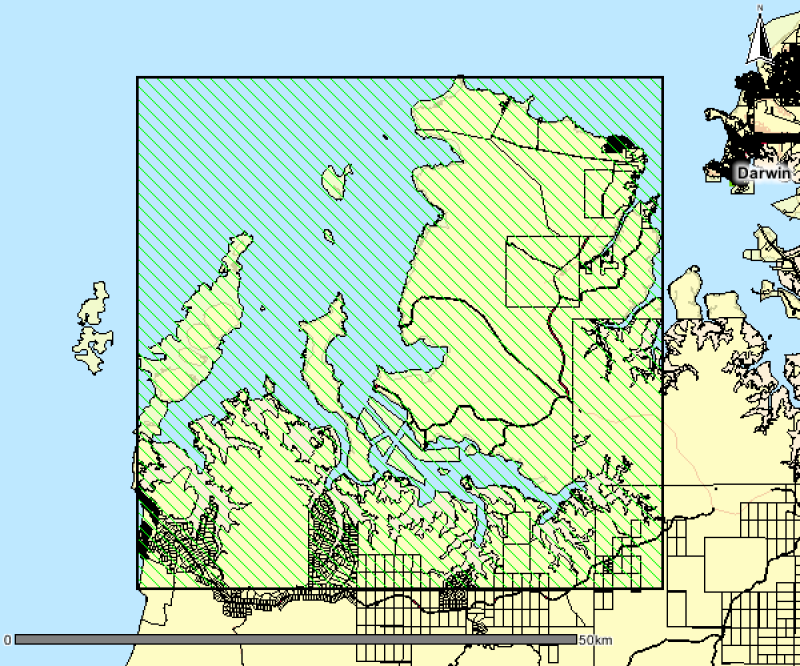 Spatial extent
Provided by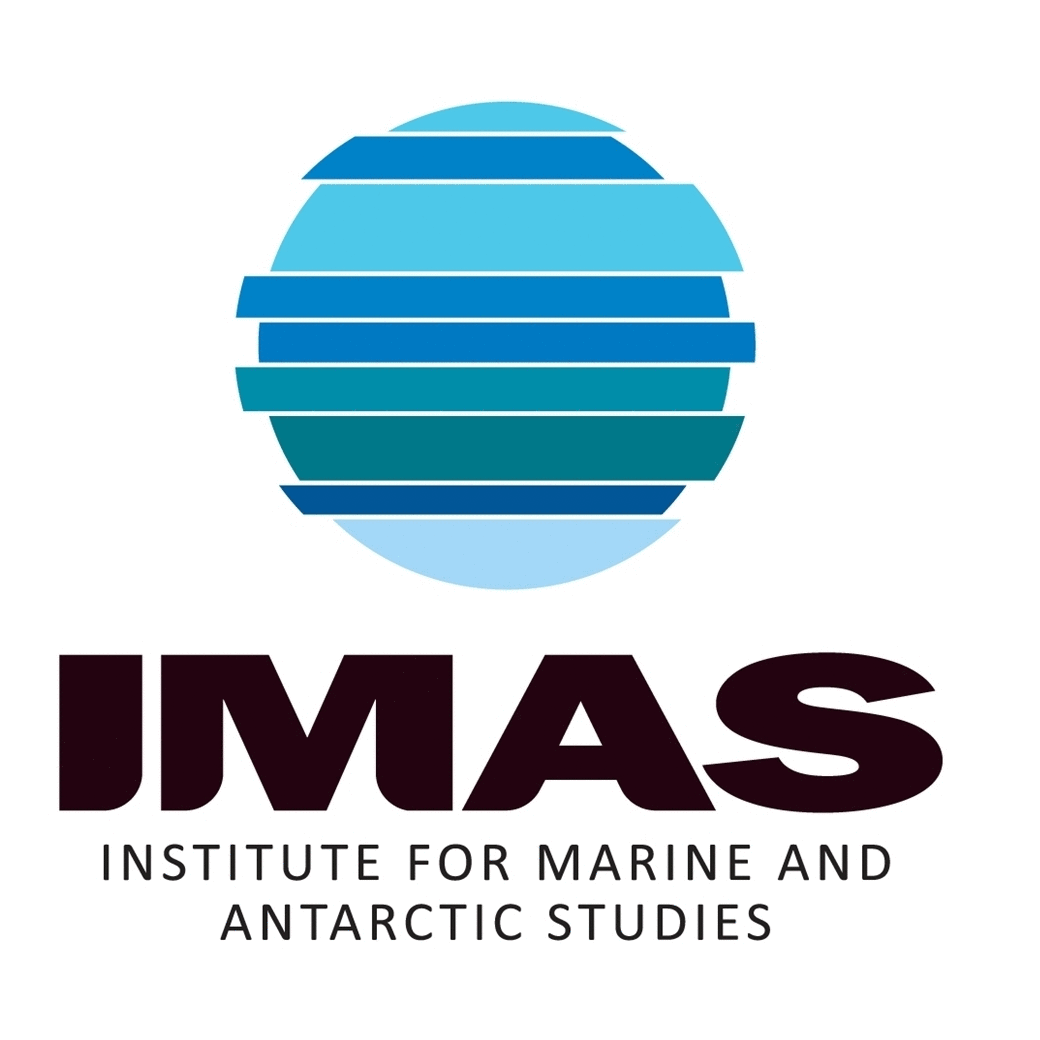 Associated resources
Not available