Proof of concept shipping ocean noise map of Australia [SUPERSEDED]
***NOTE THIS RECORD HAS BEEN SUPERSEDED BY NESP PROJECT E2 (details below)***
Cumulative Sound Exposure Levels of shipping traffic in Australian waters was undertaken over a one year period (Sept. 2015 to Oct 2016) within the Australian Exclusive Economic Zone. A proof of concept cumulative ship noise map was developed around Australia using the Perth Canyon source spectra as the source level for different vessel type categories. Sound propagation models were then run cumulatively, integrating the time spent by ships within a grid cell over the one-year period.
This record describes the proof of concept map of commercial shipping noise in Australian waters developed under NESP Project C5. Refer to final report (https://www.nespmarine.edu.au/document/quantification-risk-shipping-large-marine-fauna-across-australia-final-report) for full methodology and PDF map.
The ship noise modelling demonstrated the potential for using simple and readily accessible transmission models to provide an accurate representation of shipping noise within the marine soundscape. A subsequent high resolution sound exposure map was generated under NESP Project E2. See https://catalogue.aodn.org.au/geonetwork/srv/en/metadata.show?uuid=480847b4-b692-4112-89ff-0dcef75e3b84
Simple
Identification info
Date (Creation)

2018-02-13
Credit

National Environmental Science Program (NESP) Marine Biodiversity Hub (funding)
Status

On going
Topic category
Temporal extent
Time period

2015- 2016-10-31
Maintenance and update frequency

Unknown
Keywords (Theme)
NASA/GCMD Keywords, Version 8.5
Resource constraints
Other constraints

This dataset is hosted by the Institute for Marine and Antarctic Studies (IMAS), University of Tasmania, on behalf of CSIRO and Murdoch University through the NESP Marine Biodiversity Hub Project C5.
Resource constraints
Classification

Unclassified
Resource constraints
Use limitation

Data was sourced from the NESP Marine Biodiversity Hub – the Marine Biodiversity Hub is supported through funding from the Australian Government's National Environmental Science Program (NESP), administered by the Department of Agriculture, Water and the Environment (DAWE).
Resource constraints
Linkage

http://i.creativecommons.org/l/by/4.0/88x31.png

License Graphic
Title

Creative Commons Attribution 4.0 International License
Website

http://creativecommons.org/licenses/by/4.0/

License Text
Other constraints

The citation in a list of references is: citation author name/s (year metadata published), metadata title. Citation author organisation/s. File identifier and Data accessed at (add http link).
Other constraints

The data described in this record are the intellectual property of CSIRO and Murdoch University.
Language

English
Character encoding

UTF8
Supplemental Information

Peel, D., Smith, J.N., Erbe, C., Patterson, T., and Childerhouse, S. (2019). Quantification of risk from shipping to large marine fauna across Australia. Report to the National Environmental Science Program, Marine Biodiversity Hub. CSIRO https://www.nespmarine.edu.au/document/quantification-risk-shipping-large-marine-fauna-across-australia-final-report
Distribution Information
Distribution format
OnLine resource
OnLine resource
OnLine resource
Resource lineage
Statement

Desktop study, using vessel distribution data (AIS), vessel sound signatures, and sound propagation. See NESP C5 final report for more detail
Hierarchy level

Dataset
Overviews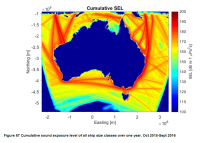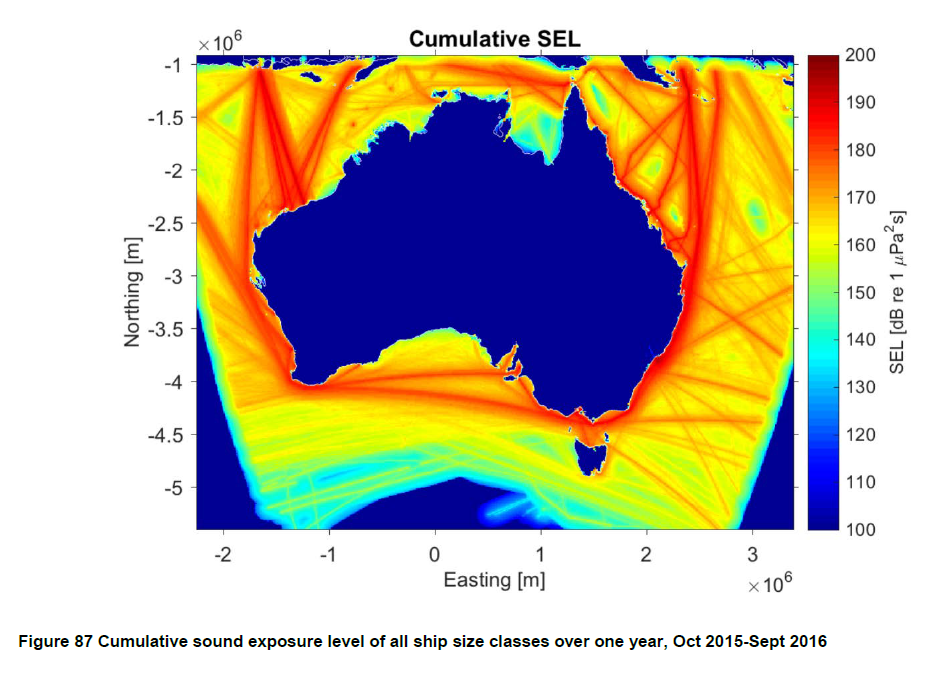 Spatial extent
Provided by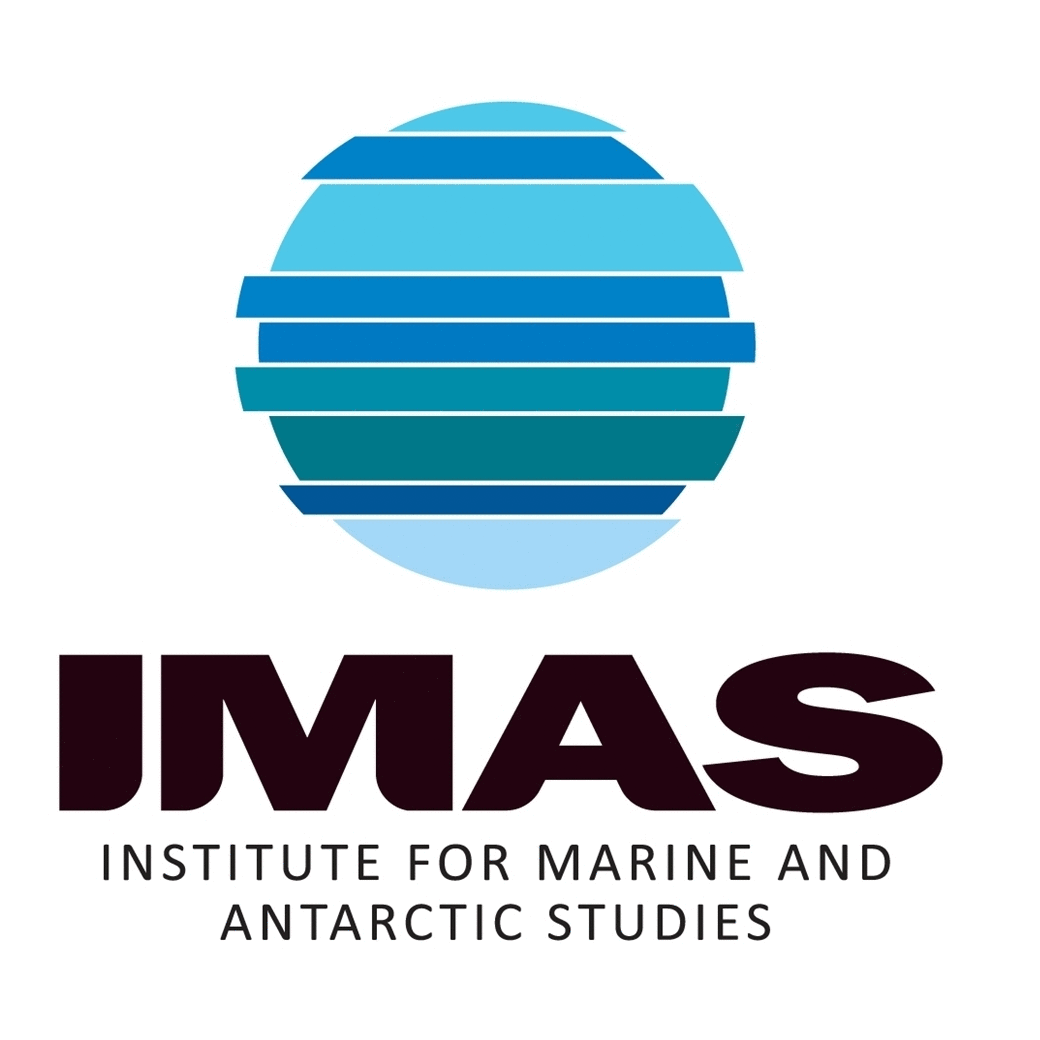 Associated resources
Not available