Stylet elemental signatures indicate population structure in a holobenthic octopus species, Octopus pallidus
Targeted trace elemental analysis was used to investigate the population structure and dispersal patterns of the holobenthic octopus species Octopus pallidus. Multi-elemental signatures within the pre-hatch region of the stylet (an internal 'shell') were used to determine the common origins and levels of connectivity of individuals collected from 5 locations in Tasmania. To determine whether hatchling elemental signatures could be used as tags for natal origin, hatchling stylets from 3 of the 5 locations were also analysed.
Simple
Identification info
Date (Creation)

2011-10-26T15:36:00
Credit

Department of Primary Industries and Water (Tasmania)
Credit

Winifred Violet Scott Estate Grant
Credit

Holsworth Wildlife Research Endowment
Status

Completed
Topic category
Temporal extent
Time period

2006-05-01T00:00:00 2007-09-30T00:00:00
Vertical element
Minimum value

12
Maximum value

30
Identifier

EPSG::5715
Name

MSL depth
Maintenance and update frequency

Not planned
Resource format
Title

Microsoft Excel
Date
Edition

2003
Global Change Master Directory Earth Science Keywords v5.3.8

Biosphere | Zoology | Mollusks
Keywords (Theme)

Population structure
Stylet
Elemental signatures
Laser ablation
Keywords (Taxon)
Australian and New Zealand Standard Research Classification (ANZSRC): Fields of Research
Keywords (Theme)

Whole body weight
Sex
Stage of maturity
Element concentration
Resource constraints
Classification

Unclassified
Resource constraints
Use limitation

The data described in this record are the intellectual property of Zoe Doubleday.
Resource constraints
Linkage

http://i.creativecommons.org/l/by/2.5/au/88x31.png

License Graphic
Title

Creative Commons Attribution 2.5 Australia License
Website

http://creativecommons.org/licenses/by/2.5/au/

License Text
Other constraints

The citation in a list of references is: citation author name/s (year metadata published), metadata title. Citation author organisation/s. File identifier and Data accessed at (add http link).
Other constraints

Please contact Z. Doubleday for access to the data.
Associated resource
Title

Population structure of two commercial octopus species
Date (Creation)

2011-10-26T00:00:00
Language

English
Character encoding

UTF8
Environment description

Uni_file_Id: TAS_ZD_20070718_885
Supplemental Information

Doubleday, ZA, 'An integrative approach to understanding the population structure and dispersal patterns of two commercial octopus species (Octopus maorum and Octopus pallidus)' (2009). PhD thesis, University of Tasmania Doubleday, ZA and Pecl, GT and Semmens, JM and Danyushevsky, LV, 'Stylet elemental signatures indicate population structure in a holobenthic octopus species, Octopus pallidus', Marine Ecology Progress Series, 371 (19 November) pp. 1-10. ISSN 0171-8630 (2008)
Content Information
Content type

Physical measurement
Name

Whole body weight
Name

g
Name

Sex
Name

Stage of maturity
Name

Element concentration
Name

ppm
Distribution Information
Distribution format
Distributor
Resource lineage
Statement

Octopus hatchlings were collected from 3 sites: Circular Head (CH) on the north coast of Tasmania, and Mercury Passage (MP) and Northwest Bay (NWB) on the southeast coast of Tasmania, Australia. Unbaited octopus pots attached to demersal longlines and set at depths between 12 to 30 m were used to provide nesting habitat for mature females. Pots were deployed for 3 to 5 mo and were checked regularly for egg broods. If eggs were present, a PVC mesh bag was tied securely around the pot to aid hatchling collection and prevent predation on the eggs. The pot was subsequently checked every 2 to 4 wk. This procedure did not affect the mother, as she did not feed or leave her 'den' during egg development. The well developed benthic hatchlings were collected as 'near hatching' eggs or recently hatched individuals. To assess the temporal short-term variation in hatchling elemental signatures, 2 additional batches of hatchlings were collected from NWB, with collections spaced 4 to 6 wk apart. All specimens were frozen (the –18°C) upon collection. Using pots and longlines, adult octopuses were collected 6 to 10 mo after the hatchlings from the same sites described above. According to an age study of Octopus pallidus from the collection site, mature adults had an average age of 8 mo. Therefore, it is likely that these adults hatched around the time the hatchlings were collected. To minimise potentially confounding temporal variation in elemental signatures, it is recommended that adults are assigned to natal site based on juvenile elemental signatures that are from a similar age cohort to the adults. Adults without an 'equivalent' hatchling sample were additionally collected from west Flinders Island (WFI) and east Flinders Island (EFI). For each adult specimen, whole weight (g), sex and maturity stage were recorded. Males were classified as mature or immature, depending on the presence or absence of visible spermatophores in Needham's sac. Females were assigned a maturity stage from 1 to 5. Stages 1 to 4 (immature to mature) were assigned according to ovary size and level of egg development, and Stage 5 was assigned to postspawning females. Octopuses ranged in weight from 280 to 1012 g, all males were mature and most females were either Stage 3 or 4. For further information on stylet preparation and analysis, please consult the published paper.
Hierarchy level

Dataset
Spatial extent
Provided by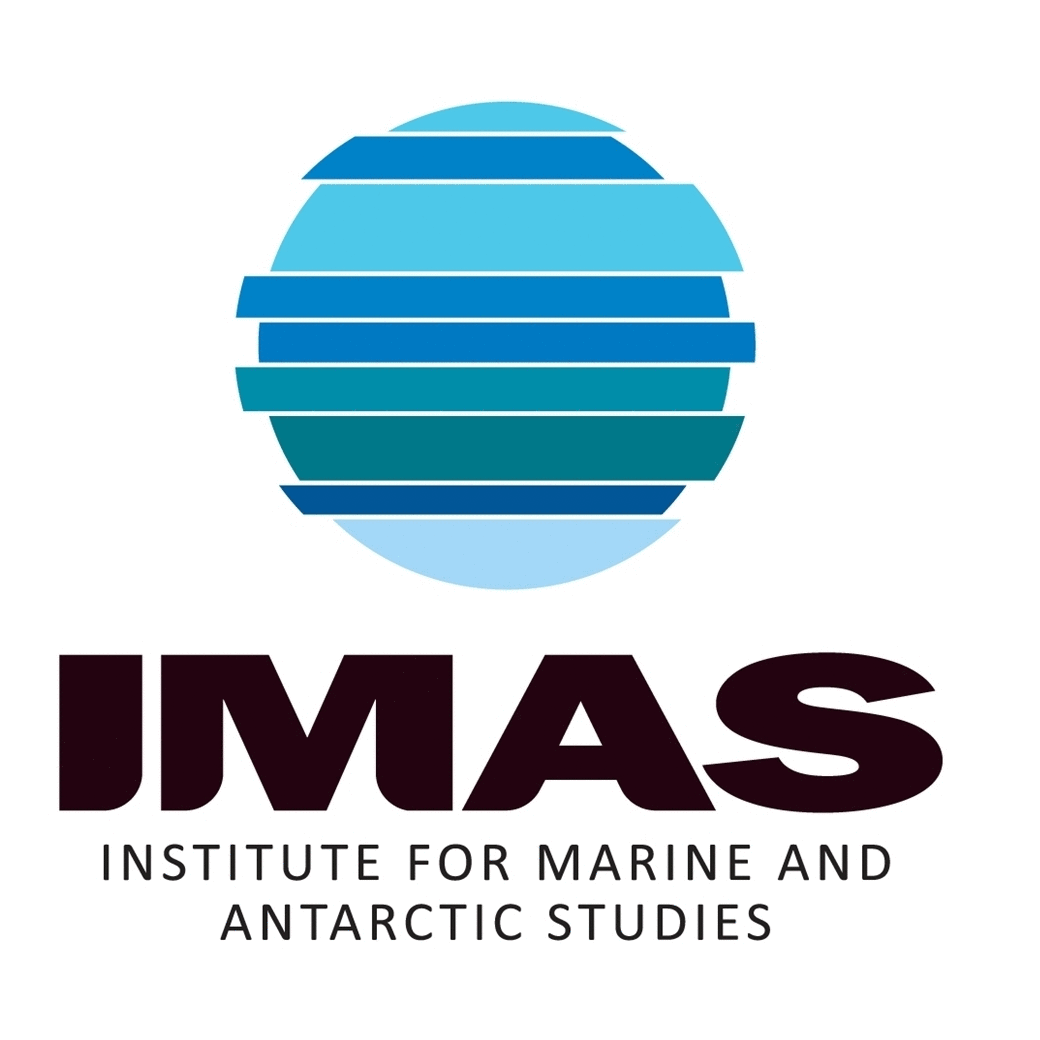 Associated resources
Not available