Gifford Marine Park Bathymetry - 30m Resolution Grid
Australia has established a network of 58 marine parks within Commonwealth waters covering a total of 3.3 million square kilometres, or 40 per cent of our exclusive economic zone (excluding Australian Antarctic Territory). These parks span a range of settings, from near coastal and shelf habitats to abyssal plains. Parks Australia manages the park network through management plans that came into effect for all parks on 1 July 2018. Geoscience Australia is contributing to their management by collating and interpreting existing environmental data, and through the collection of new marine data. "Eco-narrative" documents are being developed for those parks, where sufficient information is available, delivering collations and interpretations of seafloor geomorphology, oceanography and ecology. Many of these interpretations rely on bathymetric grids and their derived products, including those in this data release.
Bathymetry grids
The bathymetry of the marine parks was created by compiling and processing Geoscience Australia's bathymetry data holding gridded at the optimum resolution depending of the vessel's sonar system.
The bathymetry of the park is illustrated by a panchromatic geotiff image, developed by combining the bathymetric data with a hillshade image.
Morphological Surfaces
Geoscience Australia has developed a new marine seafloor classification scheme, which uses the two-part seafloor mapping morphology approach of Dove et al (2016). This new scheme is semi-hierarchical and the first step divides the slope of the seafloor into three Morphological Surface categories (Plain, <2°; Slope, 2-10°; Escarpment, >10°).
Dove, D., Bradwell, T., Carter, G., Cotterill, C., Gafeira, J., Green, S., Krabbendam, M., Mellet, C., Stevenson, A., Stewart, H., Westhead, K., Scott, G., Guinan, J., Judge, M. Monteys, X., Elvenes, S., Baeten, N., Dolan, M., Thorsnes, T., Bjarnadóttir, L., Ottesen, D. (2016). Seabed geomorphology: a twopart classification system. British Geological Survey, Open Report OR/16/001. 13 pages.
This research is supported by the National Environmental Science Program (NESP) Marine Biodiversity Hub through Project D1.
Simple
Date (Creation)

2018-06-05T00:00:00
Date (Publication)

2018-06-25T23:05:12
Date (Revision)

2019-04-09T01:08:54
Identifier

Geoscience Australia Persistent Identifier

/ http://pid.geoscience.gov.au/dataset/ga/121193
Identifier

Digital Object Identifier

/ http://dx.doi.org/10.4225/25/5b3174bf2de9b
Purpose

Not to be used for navigational purposes.

This dataset is published with the permission of the CEO, Geoscience Australia
Maintenance and update frequency

As needed
Name

Product data repository: Various Formats
Keywords
Keywords
Keywords
Keywords
Keywords

National Environmental Science Program
Keywords
product
Alternate title

CC-BY
Date
Edition

4.0
Access constraints

License
Use constraints

License
Date
Edition date

2018-11-01T00:00:00
Classification

Unclassified
gmd:levelOfDetail

30m
Metadata language

English
Character set

utf8

UTF8
Topic category

Geoscientific information
Begin date

2018-06-01
End date

2018-06-01
File identifier

b941d108-5e80-41a4-aa86-4ec5e33ef994

XML
Metadata language

English
Character set

UTF8
Parent identifier
Hierarchy level

Dataset
Hierarchy level name

Gifford Marine Park Bathymetry - 30m Resolution Grid
Date stamp

2018-06-07T00:44:13
Metadata standard name

AU/NZS ISO 19115-1:2014
Metadata standard name

ISO 19115-1:2014
Metadata standard name

ISO 19115-3
Spatial extent
Provided by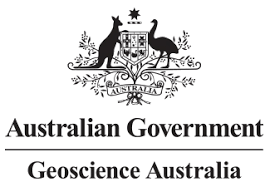 Associated resources
Not available