Kelp habitat density and composition from underwater video
Annotations of canopy forming seaweed derived from towed video at selected key abalone blocks along the east coast of Tasmania. The purpose of the study was to examine the patch dynamics of seaweeds and urchin barrens and to provide validation for the identification of urchin barrens from multibeam surveys.
Simple
Identification info
Date (Creation)

2021-12-10
Credit

Abalone Industry Re-investment Fund (AIRF)
Credit

Tasmanian Climate Change Office
Credit

Sustainable Marine Research Collaboration Agreement (SMRCA)
Status

complete
Topic category
Temporal extent
Time period

2020-10-31 2021-04-23
Vertical element
Minimum value

0
Maximum value

25
Identifier

EPSG::5715
Name

MSL depth
Maintenance and update frequency

none-planned
Keywords (Theme)

multi-beam validation
video survey
Keywords (Taxon)

Centrostephanus rogersii
Haliotis rubra
Ecklonia radiata
Phyllospora comosa
NASA/GCMD Keywords, Version 8.5
Resource constraints
Classification

Unclassified
Resource constraints
Use limitation

The data described in this record are the intellectual property of the University of Tasmania through the Institute for Marine and Antarctic Studies.
Resource constraints
Linkage

https://i.creativecommons.org/l/by/4.0/88x31.png

License Graphic
Title

Creative Commons Attribution 4.0 International License
Website

https://creativecommons.org/licenses/by/4.0/

License Text
Other constraints

Cite data as: Shelamoff, V. Lucieer, V. Keane, J. Lau, A. Ling, S. (2021). Kelp habitat density and composition from underwater video. Institute for Marine and Antarctic Studies (IMAS), University of Tasmania (UTAS). Data accessed from https://metadata.imas.utas.edu.au/geonetwork/srv/eng/catalog.search#/metadata/a99cefff-dd6e-4afe-9102-37ab2bf0a8e5 on [access date]
Language

English
Character encoding

UTF8
Content Information
Content type

Physical measurement
Description

Kelp canopy density
Description

Kelp canopy species
Identifier
Distribution Information
Distribution format
OnLine resource

SHAPE-ZIP

DATA ACCESS - urchin barren density from annotated video [Shapefile download]
OnLine resource

imas:AbHab_kelp_scored_video

MAP - urchin barren density from annotated video
Resource lineage
Statement

Towed underwater video was collected at selected key abalone blocks along the east coast of Tasmania (Blocks 22/23 –Tasman, Block 24 - Maria, Block 27 - Freycinet, Blocks - 29/30 St Helens). These blocks were chosen as prior diver and towed-video surveys revealed highly variable urchin densities and overgrazing impacts ranging from small metre-scale incipient barrens up to larger barrens features up to ~100s m in length. The video footage was annotated at the scale of individual kelp patches, whereby the start and end-point of individual patches were recorded as precisely as possible with the assistance of Biigle video analysis software (https://biigle.de/). The different kelp patches were categorised based on the canopy species and the overall percentage cover of the canopy (sparse = 0-20% cover, middle= 20-60%, dense=60-100% cover). Eck= Ecklonia radiata, Phyll = Phyllospora comoasa, Cys= Cystophora sp. Other = all other canopy species, bare= completely bare reef. These annotations were then matched to GPS coordinates collected from a transponder mounted to the camera platform.
Hierarchy level

Dataset
Spatial extent
Provided by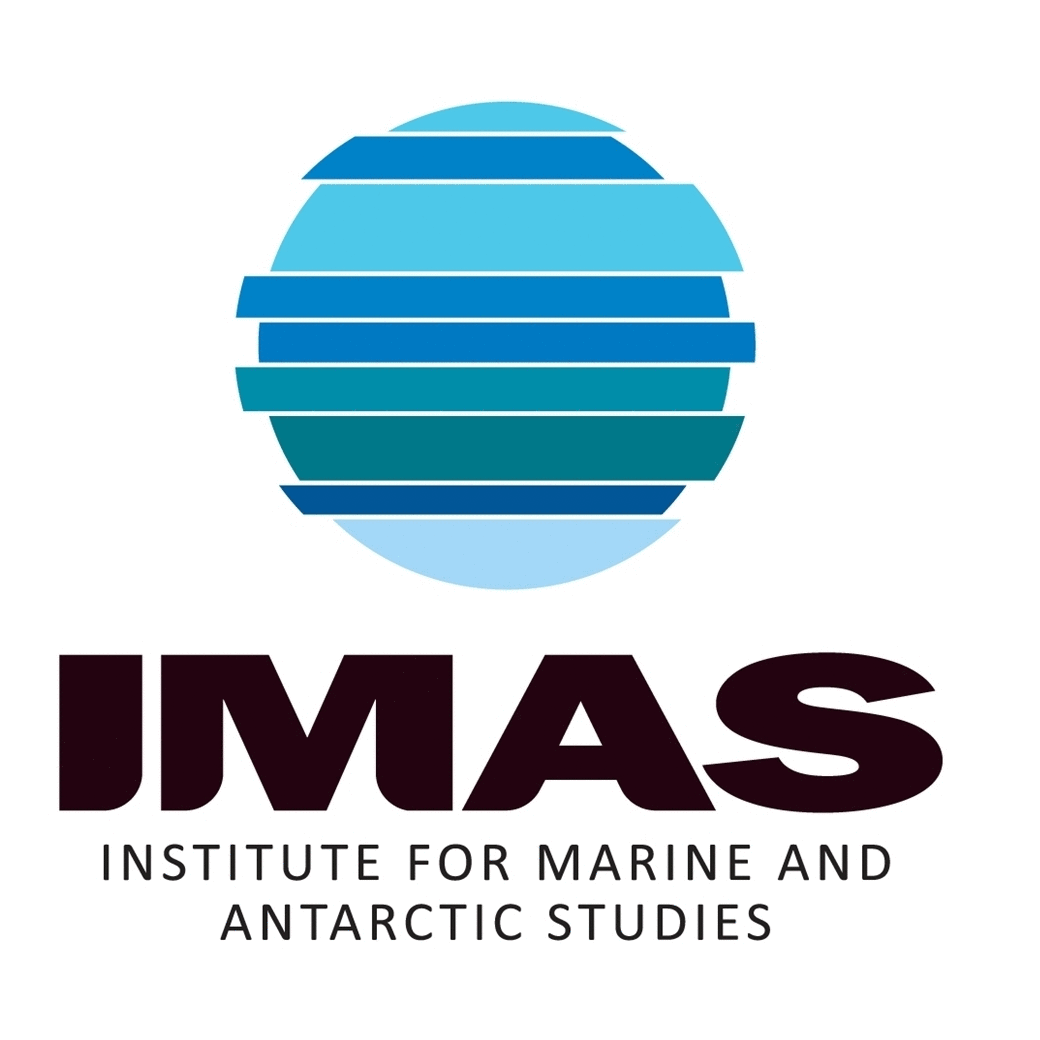 Associated resources
Not available