Outplanted kelp survivorship
Simple
Identification info
Date (Creation)

2021-04-01
Credit

Australian Government's National Environmental Science Program (NESP) Marine Biodiversity Hub
Status

On going
Topic category
Maintenance and update frequency

As needed
Keywords (Taxon)

giant kelp
Macrocystis pyrifera
NASA/GCMD Keywords, Version 8.5
Australian and New Zealand Standard Research Classification (ANZSRC): Fields of Research
Keywords (Theme)

name of site where kelp were planted
family-line of outplanted kelp
unique code that identifies the plates/family-lines in the field.
length of surviving sporophytes at most recent assessment (~175 days after outplanting)
Resource constraints
Classification

Unclassified
Language

English
Character encoding

UTF8
Supplemental Information

Layton C & Johnson CR (2021). Assessing the feasibility of restoring giant kelp forests in Tasmania. Report to the National Environmental Science Program, Marine Biodiversity Hub. Institute for Marine and Antarctic Studies, University of Tasmania.
Content Information
Content type

Physical measurement
Description

Two sites: TB = Trumpeter Bay; FB = Fortescue Bay
Name

name of site where kelp were planted
Name

site
Description

name is derived from site (A-F) and replicate number from site (1-8). Those marked with a "?" are of unknown family-line, since the plate and tag have been overgrown/obsucred by the developing sporophyte(s).
Name

family-line of outplanted kelp
Name

family-line
Description

Each tag is used only once, thus kelp associated with the same tag ID arise from the same plate. Those marked with a "?" are of unknown family-line, since the plate and tag have been overgrown/obsucred by the developing sporophyte(s).
Name

unique code that identifies the plates/family-lines in the field.
Name

ID tag
Name

length of surviving sporophytes at most recent assessment (~175 days after outplanting)
Name

length (mm)
Identifier

http://vocab.nerc.ac.uk/collection/P06/current/UXMM
Name

millimetres Millimetres
Distribution Information
Distribution format
OnLine resource
Resource lineage
Statement

At each restoration trial site a 12 x 12 m patch of consistent reef profile, substrate, and depth was selected. All macroalgae and Centrostephanus and Heliocidaris urchins were cleared from this area immediately prior outplanting, to minimise the negative effects of competition and grazing on the planted juvenile Macrocystis. Within the cleared patch, the central 10 x 10 m area was to be used for outplanting while the 1 m 'buffer' on each side was intended to limit edge effects and allow assessment of any subsequent Macrocystis recruitment and patch expansion. Within that 10 x 10 m area, 100 expansion bolts were drilled into the rock substratum using a Nemo underwater rotary hammer drill. Bolts were separated by ~1m and arranged in a 10 x 10 grid and acted as the anchor point to install the planting substrates. The 10 'super kelp' family-lines were cultivated to the sporophyte stage using the same methods as described above for the thermal tolerance experiment, with 10 replicates of each to be outplanted at each site. Plastic plates (40 x 40 x 1.5 mm) were used at the planting substrate. After being cultivated in the lab for 11 ± 2 weeks, each plate was transported to the field site in the individually sealed and labelled containers in which they were cultivated. At this time, sporophyte size was ~1–4 mm. The containers were then taken underwater, and each plate bolted to a random position on the reef and then labelled with a uniquely numbered cable tie. Each site was revisited ~3 weeks after outplanting to qualitatively assess kelp survivorship (since the kelp were still too small and delicate to accurately count), followed by a quarterly assessment thereafter.
Hierarchy level

Dataset
Spatial extent
Provided by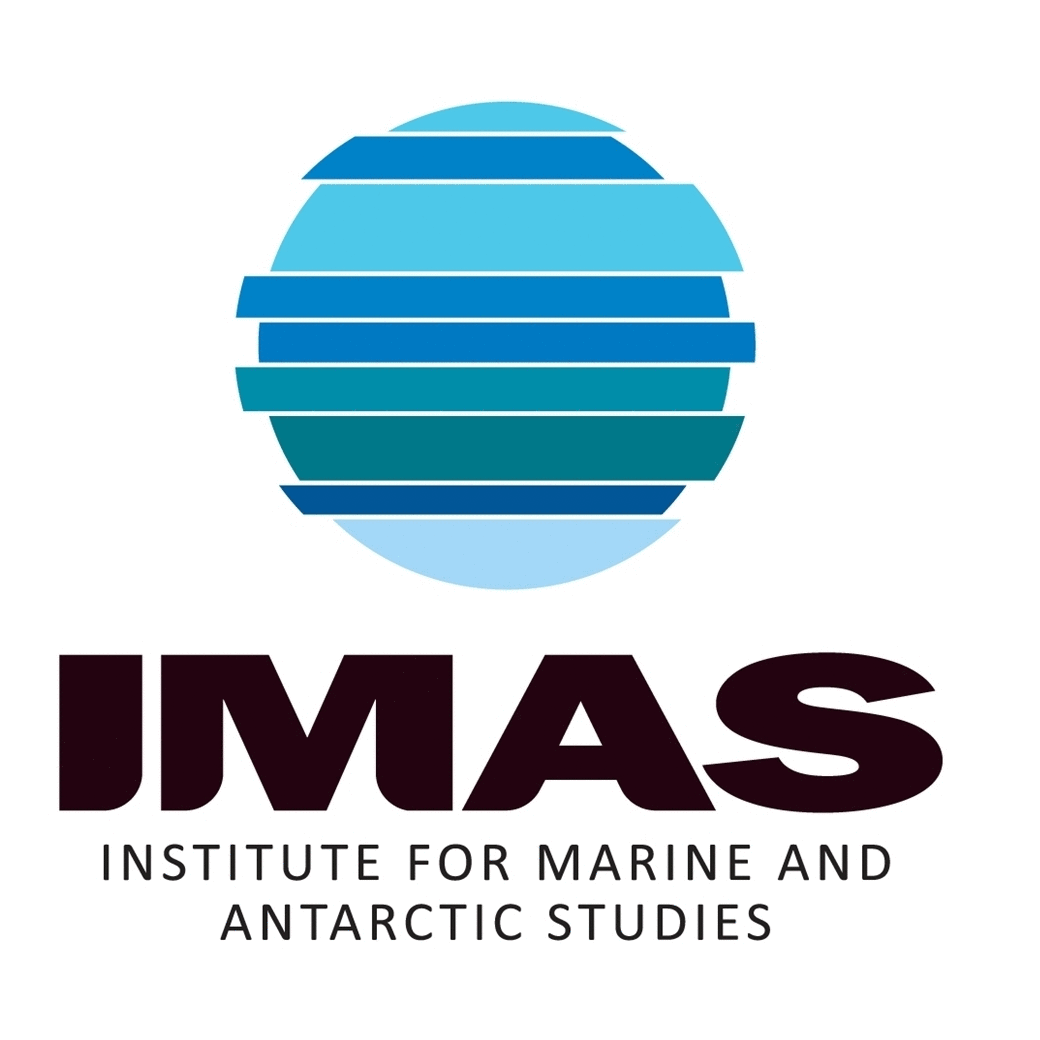 Associated resources
Not available