Elizabeth and Middleton Reef multibeam sonar backscatter survey (GA4848)
This resource includes multibeam sonar backscatter data for Middleton Reef and Elizabeth Reef within Lord Howe Marine Park collected by Geoscience Australia during the period 31 January to 6 February 2020 on the Australian Maritime College vessel, TV Bluefin. The survey was undertaken as a collaborative project funded through the National Environmental Science Program Marine Biodiversity Hub, with the Institute for Marine & Antarctic Studies (University of Tasmania), NSW Department of Primary Industries, University of Sydney (Australian Centre for Field Robotics) and Parks Australia (Marine Park managers, Commonwealth Government). The purpose of the survey was to collect baseline information for benthic habitats within the National Park Zone (Middleton Reef) and Recreational Use Zone (Elizabeth Reef) of the marine park. These data will support ongoing environmental monitoring within the Temperate East Marine Park Network as part of its 10-year management plan (2018-2028). Data acquisition for the project included seabed mapping using multibeam sonar (Kongsberg EM 2040C HD, 300 kHz), seabed imagery acquisition by Autonomous Underwater Vehicles (AUV Sirius and AUV Nimbus), sediment samples (grab) and imagery of demersal fish communities by baited remote underwater videos (BRUVs). This dataset comprises two bathymetry grids derived from multibeam sonar data gridded at 4 mspatial resolution. A detailed report on the survey is available on the Marine Biodiversity Hub's website (https://www.nespmarine.edu.au/reports; Carroll, A et al., 2020,. Australian Marine Park Baseline and Monitoring Survey: Post Survey Report, Middleton and Elizabeth Reefs, Lord Howe Marine Park.
This dataset is not to be used for navigational purposes.
This dataset is published with the permission of the CEO, Geoscience Australia
Simple
Date (Creation)

2020-12-02
Date (Publication)

2020-12-09T22:44:49
Date (Revision)

2020-12-04T00:35:17
Identifier

Geoscience Australia Persistent Identifier

/ http://pid.geoscience.gov.au/dataset/ga/144416
Codespace

Digital Obejct Identifier
Name

Geosciences
Purpose

backscatter survey
Maintenance and update frequency

As needed
Name

Product data repository: Various Formats
Theme
Keywords
instrument
product
project
Keywords
Keywords
Alternate title

CC-BY
Date
Edition

4.0
Access constraints

License
Use constraints

License
Date
Edition date

2018-11-01T00:00:00
Classification

Unclassified
gmd:levelOfDetail

4m
Metadata language

English
Character set

utf8

UTF8
Topic category

Geoscientific information
Begin date

2020-01-31
End date

2020-02-06
Reference System Information
No information provided.
Reference system identifier

EPSG

/

WGS 84 / UTM zone 57S (EPSG:32757)

/

8.6
Spatial extent
Provided by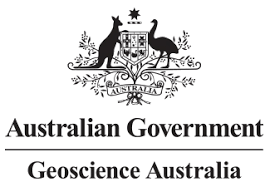 Associated resources
Not available