Coccolithophore assemblages of a 9 000 year old marine sediment core from a climate hotspot in Tasmania, southeast Australia
Predicting phytoplankton impacts in response to a changing climate on Tasmania's east coast is presently based on short-term plankton data sets (~75 years). However, given the vital contribution coccolithophores make to oceanic carbon pumps, it is crucial to understand longer-term assemblage trends better.
Here, we expand the archive of calcareous nannoplankton in southeast Australian waters by analysing coccolithophore microfossils in a ~2.68m long marine sediment core from the climate hotspot of Maria Island, Tasmania, using polarising light and scanning electron microscopy techniques in combination with analysis of sedimentary ancient DNA (sedaDNA).
Coccolith assemblages at this site represent the complex interplay between the East Australian Current, Subantarctic incursions, and the hydrodynamics driving Subtropical Front positioning. Microfossil analysis revealed a shift from a cold to warm-adapted assemblage ~8 200 years BP, expressed by a striking transition from assemblages dominated by the cold-water species Gephyrocapsa muellerae to warmer water species Emiliania huxleyi. This transition compares with similar occurrences in the literature at ~11 000 years reported in the Southern Ocean and 12 000 years in the Tasman Sea, reflecting a broad shift of the Subtropical Front. E. huxleyi microfossils displayed the highest relative abundance, but less abundant larger taxa (including Calcidiscus, Coccolithus, Helicosphaera) accounted for >50% of coccolith CaCO3 sequestration, indicating large densely calcified species do the 'heavy-lifting' in terms of carbon cycling within mixed coccolithophore assemblages. Analysis of sedaDNA showed coccolithophores comprised the largest number of eukaryote molecular sequences recovered (~44%), far exceeding diatoms and dinoflagellates.
Simple
Identification info
Date (Creation)

2021-11-15
Credit

This study was funded through the Australian Research Council (ARC Discovery Project DP170102261)
Status

complete
Topic category
Temporal extent
Time period

2018-05-01 2018-05-15
Vertical element
Minimum value

104
Maximum value

107
Identifier

EPSG::5715
Name

MSL depth
Maintenance and update frequency

none-planned
Keywords (Theme)

Micropaleontology
Ancient DNA
Keywords (Taxon)

Gephyrocapsa muellerae
Emiliania huxleyi
Coccolithus pelagicus ssp. braarudii
Calcidiscus leptoporus
Gephyrocapsa oceanica
Helicosphaera carteri
Syracosphaera spp.
NASA/GCMD Keywords, Version 8.5
Resource constraints
Classification

Unclassified
Resource constraints
Use limitation

The data described in this record are the intellectual property of the University of Tasmania through the Institute for Marine and Antarctic Studies.
Resource constraints
Linkage

http://i.creativecommons.org/l/by/4.0/88x31.png

License Graphic
Title

Creative Commons Attribution 4.0 International License
Website

http://creativecommons.org/licenses/by/4.0/

License Text
Other constraints

The citation in a list of references is: citation author name/s (year metadata published), metadata title. Citation author organisation/s. File identifier and Data accessed at (add http link).
Other constraints

Please contact the researcher when accessing the dataset.
Language

English
Character encoding

UTF8
Content Information
Content type

Physical measurement
Distribution Information
Distribution format
OnLine resource
Resource lineage
Statement

Sediment Core Collection In May 2018, Research vessel Investigator (voyage INV2018 T02) collected a marine sediment core approximately 3 m long (gravity core termed 'GC02') from a water depth of 104m close to the continental shelf edge, east of Maria Island, Tasmania. Paleo-treatment Individual depth samples approximately 1-5 g dry weight were disaggregated by adding 30% hydrogen peroxide to a falcon tube with the lid screwed on loosely, so evaporation was possible. The reaction took place over three days at room temperature. Samples were then rinsed in distilled water three times and wet sieved through 250 µm mesh to remove larger particles. Smear slides for polarised light microscopy (PLM) were prepared by pipetting 100 µL of sediment slurry and 200 µL of DI water onto a glass microscope coverslip (Vitromed Basel 22 x 40 mm) and allowed to evaporate over a hotplate. A small drop of Norland optical adhesive #61 was added to a microscope slide (Knittel G300 26 x 76 x 1.0 mm), and the coverslip was positioned on top, then cured in sunlight. Scanning electron microscopy (SEM) preparation involved filtering a homogenised solution of sediment slurry and DI water onto Isopore Millipore 1.2µm pore size, 13mm disc filters. The filters were left to dry at room temperature before adhering to Ted Pella standard SEM pin stub mounts (12.7mm surface diameter) with double-sided conductive adhesive carbon tabs (12 mm) followed by platinum sputter coating. Microscopy Since polarised light microscopy (PLM) and scanning electron (SEM) microscopy techniques have differing advantages, we applied both approaches to our coccolith microfossil analysis to establish two independent assessments of the preserved assemblage. The 268cm core was analysed in 27 depth samples (originating from segments 1 cm thick and ~10 cm apart) for both microscopy techniques. Samples were partitioned into upper (0-100 centimetres below seafloor (cmbsf), middle (110 -175 cmbsf), and lower (195 - 268 cmbsf). Polarised light microscopy was conducted using a Leica DM6000 M automated research microscope, Leica CTR6500 Control Box, and Leica DFC420 C digital microscope camera. The counting procedure involved the photographic capture of 20 randomised fields of view from each sample slide using a 10x photo lens and a 100x immersion oil objective (1000x magnification), producing images with dimensions of 103 x 77.2 µm. Individual coccoliths were enumerated for each image then combined to produce a total sample count for each slide. Relative abundance for each species was then calculated and expressed as a percentage of the total observed assemblage. SEM samples were examined using a Hitachi Ultra High-Resolution Analytical FE-SEM SU-70. Enumeration followed transects systematically across the SEM stub to dismiss the opportunity to revisit an area. Counts of individual taxa were recorded, and the percentage of the observable assemblage was determined. CaCO3 mass estimates The average length and mass of regional coccolithophore microfossil taxa were calculated based on birefringence and morphometric estimates established by Hernández et al., (2020). The relative abundance of each species in our Maria Island core was multiplied by the average CaCO3 mass and expressed as a percentage of the total observed assemblage Sedimentary ancient DNA extractions Extractions of sedimentary ancient DNA (sedaDNA) took place at Australian Centre for Ancient DNA ultraclean ancient (GC2S1) and forensic (MCS1-T6) facilities following decontamination standards outlined in Willerslev and Cooper, (2005). The extraction technique followed a 'combined' protocol specially developed for marine sedaDNA detailed in Armbrecht et al., (2020)
Hierarchy level

Dataset
Spatial extent
Provided by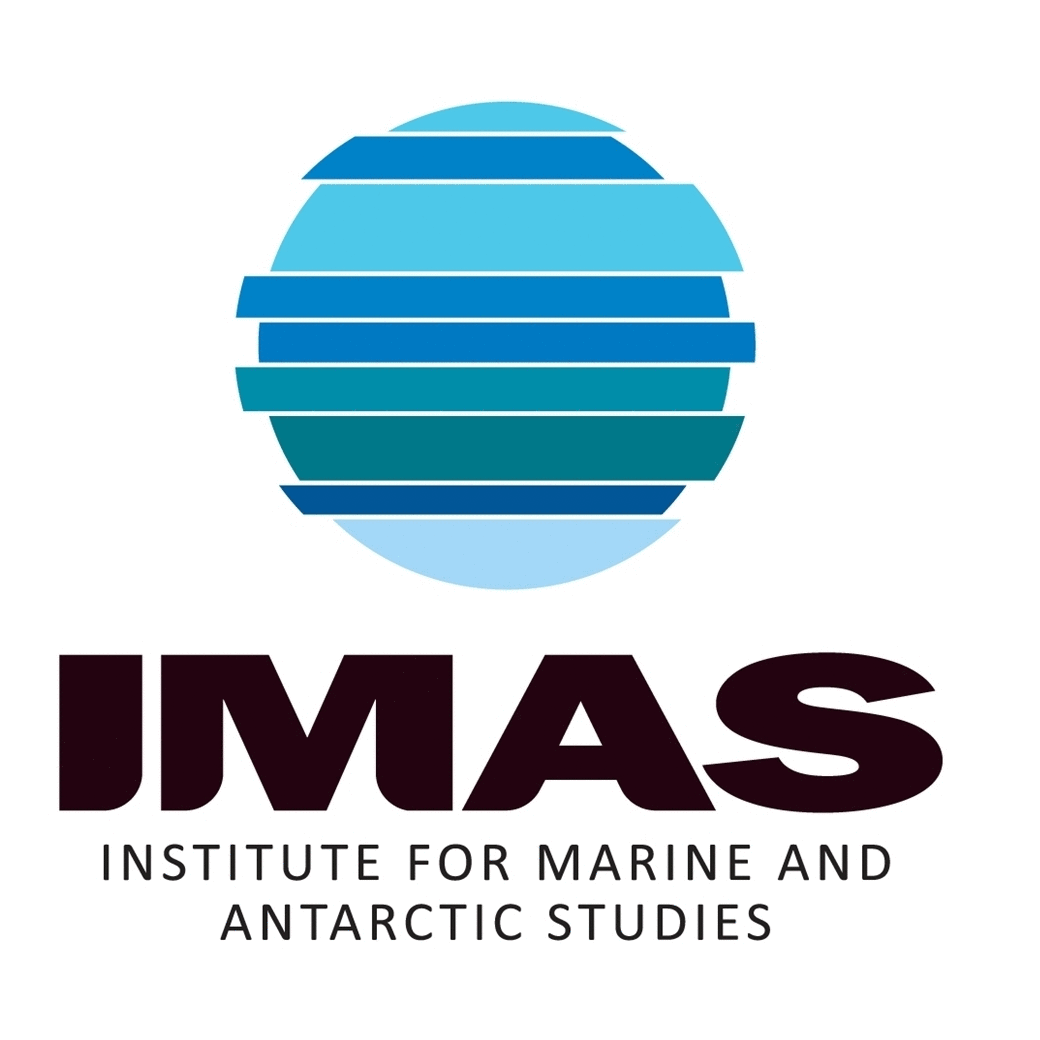 Associated resources
Not available