Shellfish reef locations
We evaluate the status of shellfish reef ecosystems in Australia including their historical distribution and loss, regulation and management and identify current research priorities, policies and conservation mechanisms that can enable their future protection and repair. Eight species of shellfish were identified as developing complex, three-dimensional reef systems over large scales in intertidal and subtidal areas across tropical, subtropical and temperate Australia. A dramatic decline in the extent and condition of Australia's shellfish reef ecosystems occurred during the mid-1800s to early 1900s in concurrence with extensive harvesting for food and lime production, habitat modification, disease outbreaks and a decline in water quality. Despite early attempts during the late 1800s to curb over exploitation and repair degraded reefs through protection, primitive aquaculture and enhancement, living examples of shellfish reefs are now rare. Only one Ostrea angasi reef is known to exist that is comparable in size to reefs historically commercially fished, compared to at least 118 previously known locations. Out of the 60 historically fished locations identified for Saccostrea glomerata, only five are known to still contain commercially harvestable sized reefs. The introduced oyster Crasostrea gigas is increasing in reef extent, whilst data on the remaining five reef-building species is limited, preventing a detailed assessment of their current status. Our knowledge of the extent, physical characteristics, biodiversity and ecosystem services of natural shellfish reefs in Australia is extremely limited.
Australia is well equipped to reverse the decline of shellfish reef ecosystems with a number of state and federal protection laws, international conventions and management mechanisms already in place, all of which can be used to help protect remaining reefs and aid in future recovery. Several restoration projects have recently begun as awareness of historical loss grows amongst the community and groups become motivated to implement repair. As momentum continues to grow, Australia could serve as a long-term model for other regions that may currently have limited understanding of their shellfish reefs ecosystems but wish to work towards their future conservation.
Data to be made publicly available with publication of manuscript by end 2018.
Simple
Identification info
Date (Creation)

2016-09-28
Name

NESP Marine Biodiversity Hub Project B4
Credit

National Environmental Science Program (NESP) Marine Biodiversity Hub
Credit

Department of the Environment, Australian Government
Status

On going
Topic category
Maintenance and update frequency

As needed
NASA/GCMD Keywords, Version 8.5
Resource constraints
Other constraints

This dataset is hosted by the Institute for Marine and Antarctic Studies (IMAS), University of Tasmania, on behalf of James Cook University (JCU) through the National Environmental Science Program (NESP) Marine Biodiversity Hub.
Resource constraints
Classification

Unclassified
Resource constraints
Linkage

http://i.creativecommons.org/l/by/4.0/88x31.png

License Graphic
Title

Creative Commons Attribution 4.0 International License
Website

http://creativecommons.org/licenses/by/4.0/

License Text
Other constraints

The citation in a list of references is: citation author name/s (year metadata published), metadata title. Citation author organisation/s. File identifier and Data accessed at (add http link).
Other constraints

The data described in this record are the intellectual property of TropWATER, James Cook University (JCU).
Language

English
Character encoding

UTF8
Distribution Information
OnLine resource
OnLine resource
Resource lineage
Statement

Identifying shellfish reef species In light of the limited published information for reef-building species in Australia, we used a process of expert elicitation through members of the Australian Shellfish Reef Restoration Network (http://www.shellfishrestoration.org.au) to evaluate whether candidate bivalve species should be considered reef building in an Australian context. We evaluated species against predefined criteria: 1) that reefs were made from bivalves living in high densities and which form clearly definable, three-dimensional structures with either high or low vertical profiles 2) contain unique reef attributes such as shell accretion, increased hard surface availability and provision of food and habitats for other species and 3) form reefs at multiple locations throughout their normal distribution. We limited our review to those species that formed primary biogenic habitat on soft sediments and rocky areas rather than those which may form dense aggregations only on rocks, plants or animals. We acknowledge that a number of shellfish species not included in our review can develop reef-like systems or dense aggregations but we excluded these because they generally only occur under unique conditions (such as in the reverse estuary gulf systems of South Australia, see Discussion). Species that predominantly reside in sediments (endobenthic), such as Mesodesmatidae (surf clams), Cardiidae (cockles) and Donacidae (pipis) and some species of mussels (e.g. Limnoperna pulex, Xenostrobus inconstans) were excluded from the analysis, as were bivalve species that do not form aggregations dense enough to be considered reef-forming throughout their distribution (e.g. Pinna bicolour). Knowledge review: Indigenous and colonial use, historical harvest and regulation, past extent and current distributions In 2015, The Australian National Environmental Science Programme supported a series of expert workshops and regionally focused reports which aimed to summarise Indigenous and early colonial use of shellfish reefs, historical harvest and regulation, past extent and current distributions and current or planned shellfish reef restoration projects [report findings summarised in 35]. We used this research as the basis of our review and identified further evidence through: 1) a systematic review of primary and secondary data sources likely to have information related to the nominated reef-building species 2) an appraisal of available oyster harvest records and newspaper accounts, 3) identification of historical or current shellfish aquaculture sites and 4) identification of localities where names are related to oysters and mussels (e.g. Oyster Harbour, Limeburners Bay). Methods undertaken to conduct 1-4 above are described below: To conduct the systematic review, we identified published journal articles for all nominated reef-forming species using Scopus (https://www.scopus.com/) supplemented by Google Scholar (https://scholar.google.com/). The search terms: 'Australia', 'oyster', 'mussel' and each of the species names listed in Table 1 were used to build a bibliography of all papers published up until to March 2016 (Table S1). We reviewed the primary objectives and results of each paper and categorised them according to several, non-discrete groups related to shellfish reef ecology, aquaculture or both. We considered early explorer accounts from 1770 and historical fisheries records maintained by state government fishery agencies from ~1850 to October 2015 for all coastal states (excluding the Northern Territory). We also searched historical newspaper articles for references to oyster fishing, harvesting, and/or dredging from 1800 to 1950 using the online database Trove - a national online catalogue of over 124 million newspaper articles maintained by the National Library of Australia (http://trove.nla.gov.au). We searched for locality names containing oyster*, Mussel* or Limeburner* using the online database Gazetteer of Australian Place Name Search (www.ga.gov.au) and obtained data on shellfish aquaculture locations from relevant state government agencies. To determine the past extent of shellfish reefs we followed the methods of Kirby [7], Zu Ermgassen et al. [13] and Alleway and Connell [37], where in the absence of quantitative data on shellfish density (e.g. commercial harvest records or ecological surveys), we applied a threshold approach as a proxy for shellfish reef extent, using the presence of commercial shellfish harvesting which occurred prior to 1950 as an indication of where oysters and mussels occurred in high densities (constituting a minimum harvestable threshold) and which likely formed reefs. We attributed historical commercial fishing to a location if a primary or secondary source was able to provide a description of: (1) commercial harvesting occurring at a specified location, (2) method of extraction (e.g. hand harvest, oyster dredge) and, where possible, (3) the amount of extraction (e.g. bags, bushels, number of oysters, tonnes). We used the presence of modern shellfish aquaculture as a second line of evidence for historical reef distribution, since historical accounts often described the development of shellfish aquaculture in the same locations as historical harvesting [35 and refs there in, 43, 44]. We used locality names of 'Oyster*' (e.g. Oyster Harbour) Mussel* and 'Limeburner*' (e.g. Limeburner's Bay) as a third line of evidence to identify estuaries where shellfish abundance was clearly a historical distinguishing feature of the estuary or as further evidence that commercial fishing occurred in close proximity (e.g. oyster shells were burnt in kilns to make lime used in building materials- hence 'Limeburners'). We attribute a locality name to a species only when a single reef-building species occurred for that location (i.e. O. angasi in southern Western Australia, South Australia, Victoria or Tasmania). Where multiple species occurred in a single location (i.e. S. glomerata, O. angasi in New South Wales, we assumed the locality was named after the species primarily harvested and sold at market (S. glomerata for New South Wales). Not all states had comparable levels of data, for instance, early government fisheries records and maps from New South Wales are largely absent prior to September 1882, due to a fire at the Garden Palace Library in Sydney destroying all historical records. The current locations of O. angasi and S. glomerata reefs were identified by expert elicitation [35] because shellfish reef habitats are not currently classified or recorded in state or federal government habitat mapping databases. Existing reefs were identified if they were of comparable size to historic reefs (i.e. they were large enough to be considered as 'commercially harvestable' by small operators, nominally > 1 ha in size).
Hierarchy level

Dataset
Spatial extent
Provided by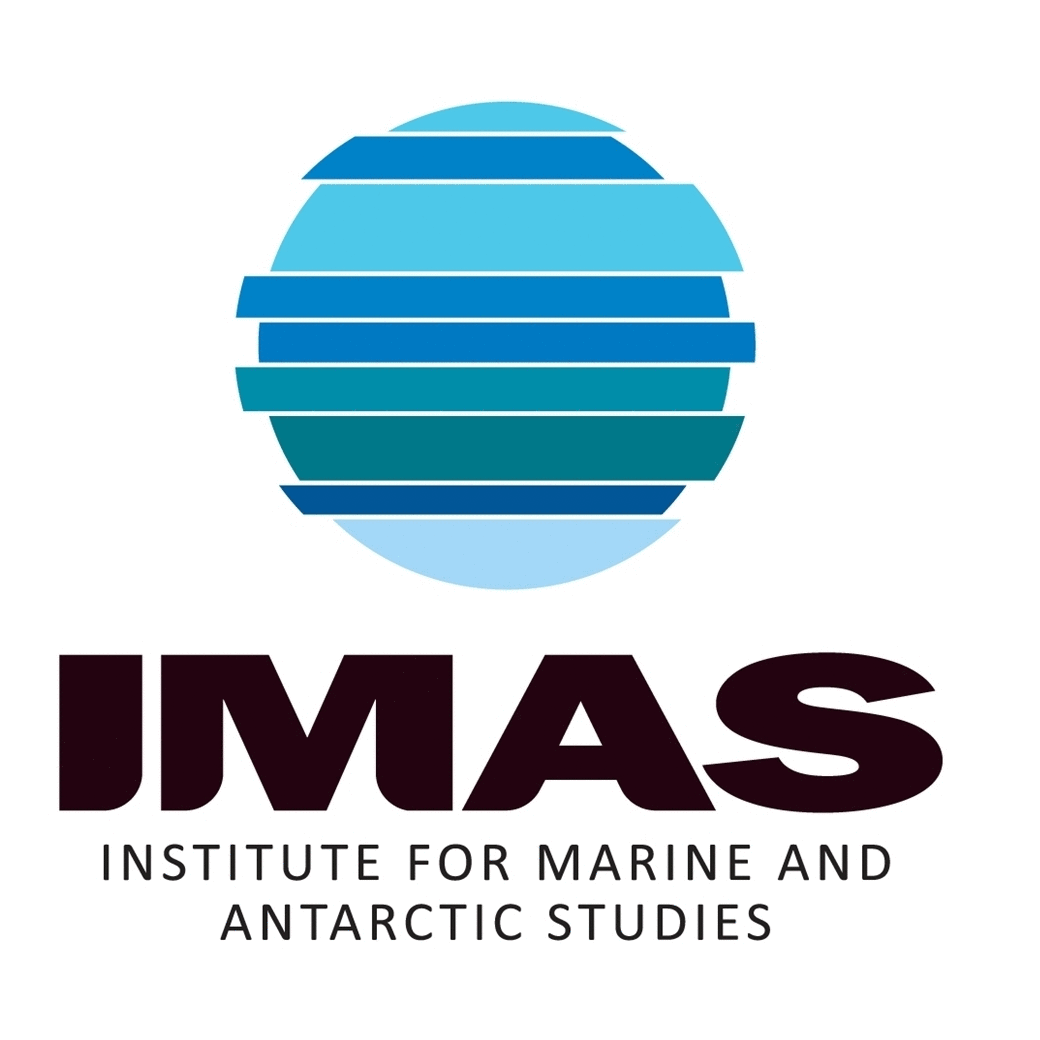 Associated resources
Not available