Structure and habitat value of Sydney rock oyster (Saccostrea glomerata) reefs on soft sediments
Estimates of the value of habitats can provide an objective basis for the prioritisation of conservation and restoration actions. Bivalve habitats, three-dimensional structures made of high-densities of bivales (most often oysters or mussels), their shells and other organisms, used to be a dominant habitat found in temperate and subtropical coastal waters. These habitats, provide a suite of ecosystem services such as habitat provision and food supply for many species, substrate stabilisation and shoreline protection, and water quaility improvements through their filter feeding. Bivalve habitat restoration is increasingly seen as an opportunity to return lost ecosystem services. In Australia, there is growing interest in bivalve habitat restoration, but there is a knowledge gap in regards to the services they provide. Here, we determined the habitat value of a historically dominant oyster species in Australia, Saccostrea glomerata. At remnant soft-sediment oyster reefs at four locations we estimated density, biomass, productivity and composition of mobile macroinvertebrate communities and compared these with adjacent 'bare' soft sediments, which typically replace ecologically extinct oyster reefs. The oyster reefs had a distinct assemblage of macroinvertebrates, with 30% higher densities, 5 times the biomass and almost 5 times the productivity of adjacent bare sediments. Infauna macroinvertebrate productivity was more than twice as high below oyster reefs, suggesting these reefs facilitate infaunal productivity. Crustaceans, an important food source for small fishes, were 13 times more productive on oyster reefs compared to adjacent bare sediments. These results demonstrate that oyster reefs provide an important habitat for macroinvertebrates and that restoration efforts are likely to provide significant returns in enhanced productivity.
Simple
Identification info
Date (Creation)

2016-09-28
Collaborator
Centre for Tropical Waters and Aquatic Research (TropWATER), James Cook University (JCU) - D'Anastasi, Blanche

Collaborator
Centre for Tropical Waters and Aquatic Research (TropWATER), James Cook University (JCU) - Firby, L

Collaborator
School of Biological Sciences, The University of Sydney (USYD) - Luongo, Alyssa

Collaborator
Department of Primary Industries (DPI), New South Wales Government - McOrrie, Stephen (Port Stephens Fisheries Institute (PSFI)

Collaborator
University of Tasmania (UTAS) - Heller-Wagner, G

Name

NESP Marine Biodiversity Hub Project B4
Credit

National Environmental Science Program (NESP) Marine Biodiversity Hub
Credit

Department of the Environment, Australian Government
Status

Completed
Topic category
Vertical element
Minimum value

-1
Maximum value

1
Identifier

EPSG::5715
Name

MSL depth
Maintenance and update frequency

As needed
NASA/GCMD Keywords, Version 8.5
Resource constraints
Other constraints

This dataset is hosted by the Institute for Marine and Antarctic Studies (IMAS), University of Tasmania, on behalf of James Cook University (JCU) through the National Environmental Science Program (NESP) Marine Biodiversity Hub.
Resource constraints
Classification

Unclassified
Resource constraints
Linkage

http://i.creativecommons.org/l/by/4.0/88x31.png

License Graphic
Title

Creative Commons Attribution 4.0 International License
Website

http://creativecommons.org/licenses/by/4.0/

License Text
Other constraints

The citation in a list of references is: citation author name/s (year metadata published), metadata title. Citation author organisation/s. File identifier and Data accessed at (add http link).
Other constraints

The data described in this record are the intellectual property of TropWATER, James Cook University (JCU).
Language

English
Character encoding

UTF8
Distribution Information
OnLine resource
OnLine resource
Resource lineage
Statement

Study sites We identified four locations with intertidal Saccostrea glomerata reefs along the east coast of Australia (North Stradbroke Island: 27°29'S, 153°22'E; Richmond River: 28°50'S, 153°34'E; Port Stephens: 32°41'S, 152°01'E; Hunter River: 32°53'S, 151°47'E). We sampled multiple sites in each location when more than one reef was present (two sites adjacent to North Stradbroke Island, one site in Richmond River, three sites in Port Stephens and two sites in the Hunter River. The North Stradbroke and Richmond River sites were characterised by oysters growing on sand banks, while at the Port Stephens and Hunter River sites oyster were growing on mud banks. Each location was sampled once during 2016-17 (Richmond River: November 2016, Port Stephens and Hunter River: April 2017, North Stradbroke: May 2017), to describe the oyster reefs and their associated invertebrates. Macroinvertebrates At each reef, macroinvertebrates were sampled from two habitats: (1) the oyster reef and cultch (the mass of stones, broken shells, and grit from which an oyster reef is formed) above the soft sediment substrate, plus the sediment directly under the oyster reef to a depth of 10 cm (=oyster habitat), and (2) adjacent soft sediment substrates including the surface and top 10 cm of sediment >2 m away from the oyster reef (=adjacent bare sediment). Samples were taken using a hand corer with 13 cm internal diameter. Five samples of each habitat type were taken at each site. Samples were preserved in 70% ethanol or 10% formalin mixed with seawater within a few hours for later analysis. Invertebrates retained on the sieve classes 0.5-5.6 mm were identified to coarse taxonomic levels (Class or Order) and counted. Larger invertebrates were identified to species level and counted. Oyster reef associated fishes We conducted a pilot study to collect preliminary data on the abundance, density and composition of fish communities associated with an oyster reef at a single location, Peel Island, over three days (16-18 May, 2017). Fish were counted and identified to species level using underwater visual census (UVC) of belt transects, 2 m x 25 m (n=34 belt transects in total) around high tide. Surveys were completed on snorkel (when water level was <1 m) and SCUBA (when water level was ≥1 m). The position of each transect was randomised using independent random number tables to determine the direction and distance to travel to place the next transect.
Hierarchy level

Dataset
Spatial extent
Provided by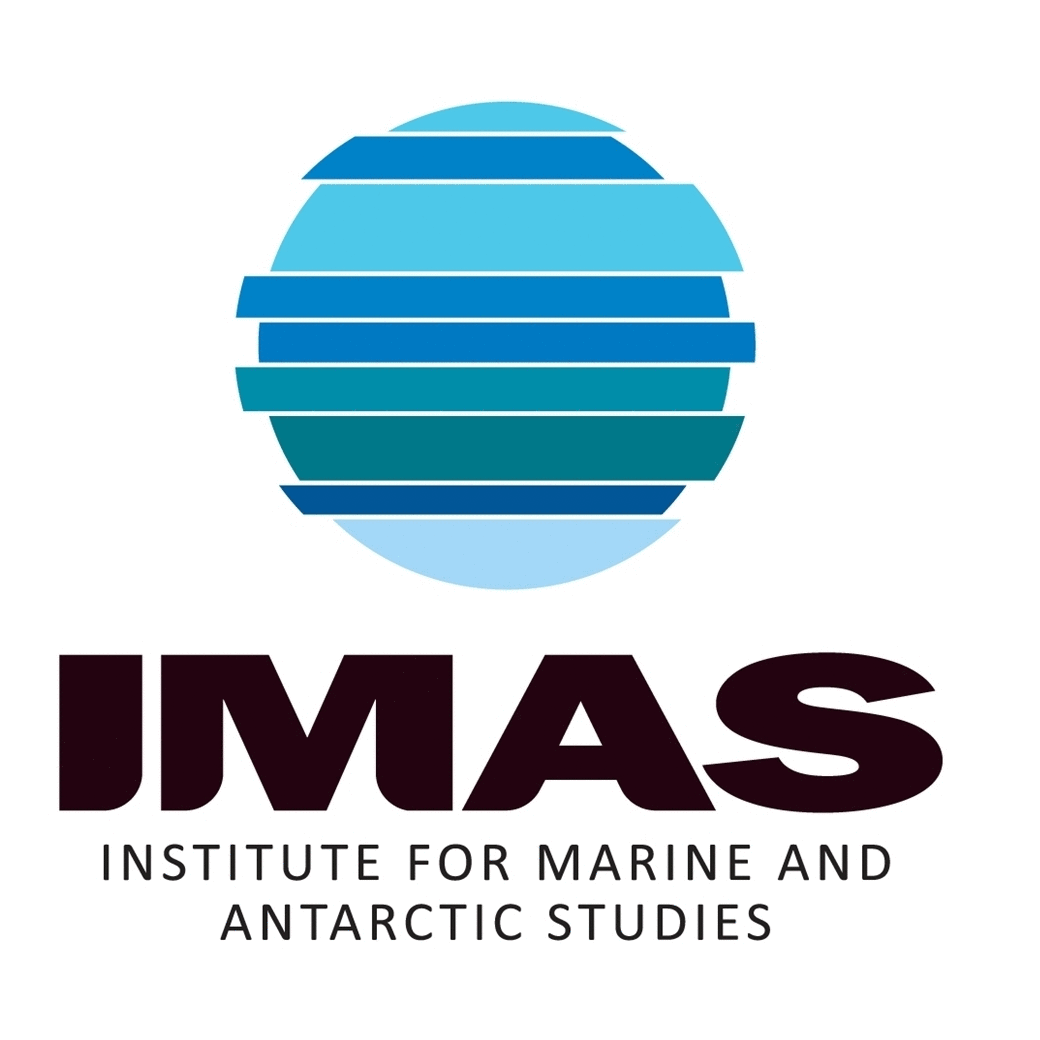 Associated resources
Not available