Ecosystem characterisation of Australia's North West Shelf
Habitats serve a variety of functions on the North West Shelf (NWS). They support the life history stages of a diverse suite of tropical species including commercially harvested ones. In addition to natural disturbance regimes, habitats are altered in response to the sectoral uses, which in turn affects the distribution and life histories of species. Habitats thus serve as the nexus linking species with uses and natural disturbance, and different habitats serve different purposes at various stages of the life history of a species. A detailed understanding of habitats, at least at the structural level, is thus a prerequisite for a more comprehensive understanding of ecological structure and functions on the North West Shelf.
This component of the North West Shelf Joint Environmental Management Study (NWSJEMS) aimed to collate and integrate data on habitats for the region of the North West Shelf extending from North West Cape to Port Hedland and from the coast to the 200 m isobath. The three main activities of the study were: Development of an integrated collection of information on habitats of the North West Shelf, including expert information; Application of the CSIRO Habitat Classification Framework to the data to determine the spatial nesting and structuring of habitat units on the North West Shelf; and Provision of the habitat structure classification for input into other models developed within NWSJEMS.
This record describes data of key benthic marine ecosystems and habitats. These maps and descriptions of their component attributes were designed to assist the process modelling of the ecosystem and impacts of uses, as well as directly supporting planning and management by Western Australian agencies and industries.
Simple
Identification info
Date (Creation)

2008-06-01T00:00:00
Date (Revision)

2017-09-11T00:00:00
Status

Completed
Topic category
Temporal extent
Time period

2000-07-01 2007-06-30
Maintenance and update frequency

Not planned
NASA/GCMD Keywords, Version 8.5
Keywords (Theme)
Resource specific usage
Specific usage

Data supplied for use by the Seamap Australia Project.
Resource constraints
Linkage

http://i.creativecommons.org/l/by/4.0/88x31.png

License Graphic
Title

Creative Commons Attribution 4.0 International License
Website

http://creativecommons.org/licenses/by/4.0/

License Text
Other constraints

Cite data as: Lyne V, Fuller M, Last P, Butler A, Martin M, Scott R (2008). Ecosystem characterisation of Australia's North West Shelf. NSWJEMS through CSIRO. Data accessed at http://metadata.imas.utas.edu.au/geonetwork/srv/en/metadata.show?uuid=516811d7-cd33-207a-e0440003ba8c79dd on (access date).
Other constraints

This dataset is hosted by the Institute for Marine and Antarctic Studies (IMAS), University of Tasmania, on behalf of the NWSJEMS through CSIRO for the purposes of the Seamap Australia collaborative project (testing a national marine benthic habitat classification scheme).
Associated resource
Title

V. Lyne, M. Fuller, P. Last, A. Butler, M. Martin and R. Scott (2006) Ecosystem characterisation of Australias North West Shelf. NWSJEMS Technical Report No. 12
Date (Publication)

2006-01-01T00:00:00
Association Type

Cross reference
Language

English
Character encoding

UTF8
Supplemental Information

Western Australia's North West Shelf contributes more than $15 billion dollars annually to the national economy and is one of the most economically significant land or sea regions in Australia. It produces the majority of Australia's domestic and exported oil and gas, and hosts commercial fisheries, aquaculture, salt production, tourism, and shipping associated with the transport of oil, gas, salt and iron ore. These industries operate in a 110,000-square-kilometre region of tremendous natural wealth and biodiversity covering some 1500 km of coastline, from North West Cape in the west to Port Hedland in the east. An integrated, ecologically based management framework is vital to protecting the integrity and productive capacity of this marine ecosystem for all interest groups. Considerable environmental research had already been completed on the North West Shelf by industry, Western Australian and Federal Government authorities, and research organisations such as CSIRO, the Australian Institute of Marine Science and Geoscience Australia. However, there was a clearly identified need to integrate past research so as to address significant gaps in knowledge and to improve environmental decision making, planning and management. In June 2000, the Federal Minister for Science, Industry and Resources, Senator Nick Minchin, and the Western Australian Minister for the Environment, Cheryl Edwardes, agreed to fund a major collaborative study to provide a scientific basis for integrated planning and management of the North West Shelf environment and resources. The Western Australian government allocated $2.7m to the study to provide the impetus for additional support and involvement of the key stakeholders from the research, industry and government agencies operating on the North West Shelf. CSIRO responded by contributing $5m to successfully complete the joint collaborative study over six years.
Content Information
Content type

Physical measurement
Description

Appended to original data for styling purposes for the Seamap Australia Project.
Name

Benthic habitat
Name

SM_HAB_CLS
Distribution Information
Distribution format
OnLine resource

SHAPE-ZIP

DATA ACCESS - This OGC WFS service returns the data (NW Shelf Ecosystem Characterisation) in Shapefile format
OnLine resource

seamap:SeamapAus_WA_NWShelf_ecosystems

MAP - NW Shelf Ecosystem Characterisation
OnLine resource
OnLine resource
Resource lineage
Statement

The maps were produced primarily from existing information, but survey fieldwork was also undertaken to fill in critical gaps in spatial coverage and missing components. Disparate sources of information were integrated into a composite regional map describing the habitats of the North West Shelf at a variety of spatial scales. This strategy was developed around the application of a hierarchical habitat classification framework. This framework allowed information of different types (physical, biological, geological) to be recorded into the relevant spatial level so that an inventory of information describing habitats of various scales could progressively be built up. The first phase of the approach involved a comprehensive collation of information to support the application of the CSIRO Hierarchical Habitat Classification Framework. Various information sources including published documents; digital and paper maps; imagery; statistical analysis, and expert information have been used to inform the process. The application of the framework has allowed for the development of mapping units for the three levels of the classification comprising: Provinces: the largest spatial scale of habitat structuring reflecting paleo-historic evolutionary processes; Biomes: represents habitat structures responding to the role of the largest environmental gradients in this case reflected by depth as a primary surrogate for a variety of biophysical processes. Substructure at this level reflect changes that are primarily orthogonal to the depth structures; and Biogeomorphological units: are habitat structures represented by fields of features or large geomorphic structures such as gulfs, bays or plateaus. Substructures within this level are morphologically related differences in the distribution of habitats. In areas where the data was adequate, it has also been integrated for an initial assessment of a fourth level referred to as primary biotopes. However, considerable additional field sampling would be required to map to this level for the whole study region. From the integration and analysis of available data, mapping layers containing relevant information for the various levels of the hierarchical classification were generated. The study region lies within the Level 1 North Western Province of the IMCRA (1988) classification, which extends from North West Cape, to Cape Leveque. At this scale, the North West Shelf is a unique benthic regional environment on the continental shelf of Australia. As such it is a bioregion of national significance. The Level 2 biomic structure of the region contains three sub-units: • Level 2A units consist of demersal shelf and coastal zone; • Level 2B units identified are: - coastal, consisting of estuaries, lagoons and embayments at less than 10 m depth; - sub-tidal nearshore, covering the depth range 10 to 20 m; - further offshore are the inner shelf (20 to 70 m), mid shelf (70 to 120 m) and outer shelf biomes (120 to 200 m) (the precise boundaries are still subject to analysis); and • Level 2C units along the coast consist of broad alongshore categorisation based on distinct basement structural features and their corresponding collection of biological attributes. The most detailed level of classification obtained for the region was to Level 3. Data availability allowed mapping to three levels for the coastal zone, and one level for the offshore areas. Data used for the offshore analysis consisted of research trawl records for fish species. Existing geomorphic and topographic mapping, combined with aerial photography and imagery was used for the inshore mapping. Expert information also provided assistance for determining mapping units for Levels 2 and 3 of the classification
Hierarchy level

Dataset
Spatial extent
Provided by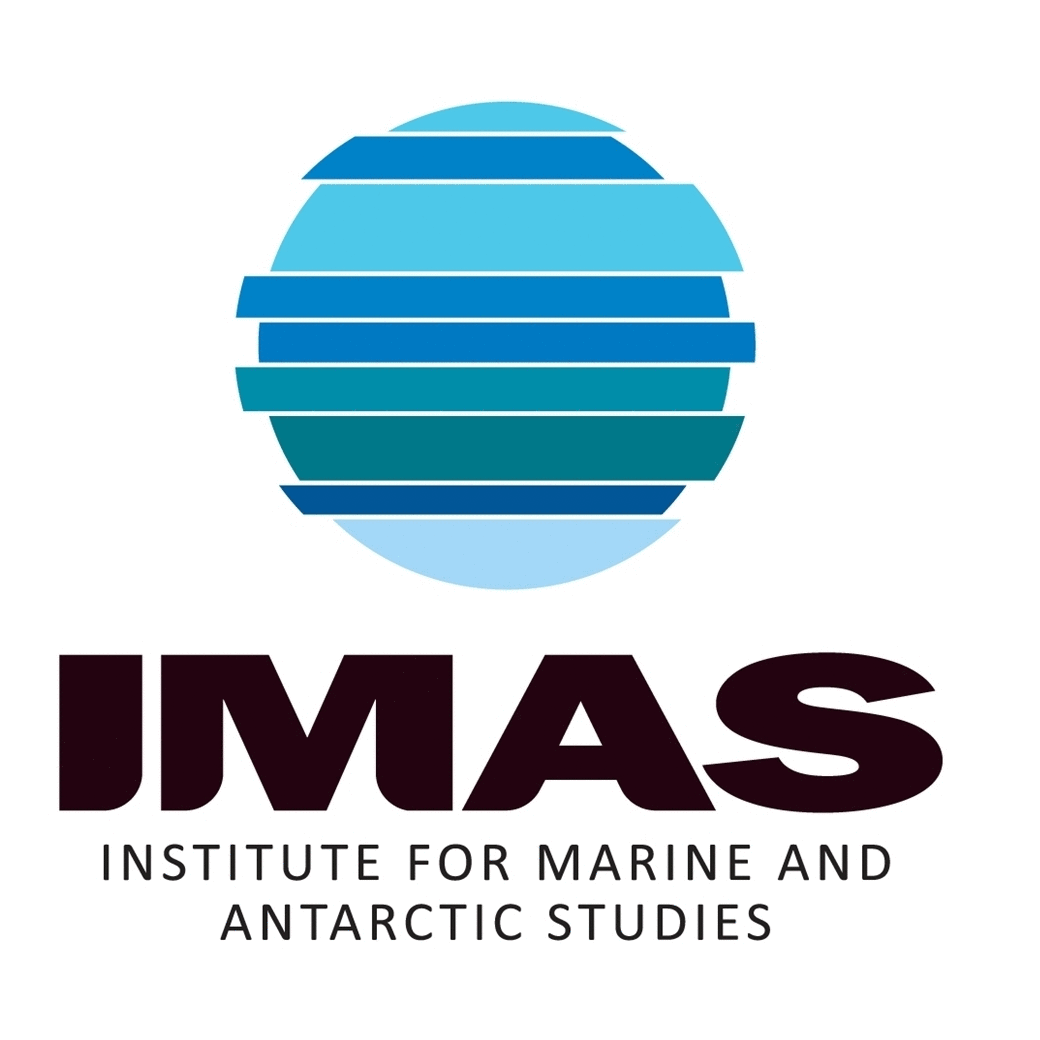 Associated resources
Not available