Pigment sampling in the coastal waters of south eastern Tasmania
Water samples for the analysis of pigments using High Performance Liquid Chromatography (HPLC) were collected only in the first 12 months of the sampling program. Pigment analysis is used to estimate algal community composition and concentration. Pigments which relate specifically to an algal class are termed marker or diagnostic pigments. Some of these diagnostic pigments are found exclusively in one algal class (e.g. prasinoxanthin in prasinophytes), while others are the principal pigments of one class, but are also found in other classes (e.g. fucoxanthin in diatoms and some haptophytes; 19′-butanoyloxyfucoxanthin in chrysophytes and some haptophytes). The presence or absence of these diagnostic pigments can provide a simple guide to the composition of a phytoplankton community, including identifying classes of small flagellates that cannot be determined by light microscopy techniques. There was general similarity in pigment composition between all sites, with a presence of diatoms (as indicated by fucoxanthin), haptophytes (hex-fucoxanthin), prasinophytes (prasinoxanthan), cryptophytes (alloxanthan), cyanophytes (zeaxanthan) and green algae (chl-b) in nearly all monthly samples at all sites. The green algae could be in the form of euglenophytes or prasinophytes; the absence of the pigment lutein in all samples indicates that chlorophytes are not present in Storm Bay, at least at the sites sampled.
Simple
Identification info
Date (Creation)

2018-06-25
Credit

Fisheries Research and Development Corporation (FRDC)
Status

Completed
Temporal resolution

P0Y1M0DT0H0M0S
Topic category
Temporal extent
Time period

2009-11-01 2015-04-30
Vertical element
Minimum value

0
Maximum value

90
Identifier

EPSG::5715
Name

MSL depth
Maintenance and update frequency

Not planned
NASA/GCMD Keywords, Version 8.5
Keywords (Place)
Australian and New Zealand Standard Research Classification (ANZSRC): Fields of Research
Keywords (Discipline)
AODN Platform Vocabulary
AODN Discovery Parameter Vocabulary
Keywords (Theme)
AODN Instrument Vocabulary
Resource constraints
Classification

Unclassified
Resource constraints
Use limitation

The data described in this record are the intellectual property of the University of Tasmania through the Institute for Marine and Antarctic Studies. Please contact Kerrie Swadling (Principal Investigator) if you wish to use the data.
Resource constraints
Linkage

http://i.creativecommons.org/l/by/4.0/88x31.png

License Graphic
Title

Creative Commons Attribution 4.0 International License
Website

http://creativecommons.org/licenses/by/4.0/

License Text
Other constraints

Swadling, K.M., Eriksen, R.S., Beard, J.M. and Crawford, C.M. (2018) Phytoplankton sampling in the coastal waters of south eastern Tasmania. Institute for Marine and Antarctic Studies, University of Tasmania. Data accessed at http://metadata.imas.utas.edu.au/geonetwork/srv/en/metadata.show?uuid=42a88891-570f-4def-b4d5-07ccf7bba269 on (access date).
Other constraints

Please contact Kerrie Swadling (Principal Investigator) if you wish to use the data.
Associated resource
Title

East Coast Plankton
Alternate title

ECP
Date
Association Type

Larger work citation
Language

English
Character encoding

UTF8
Supplemental Information

Swadling, K.M., Eriksen, R.S., Beard, J.M. and Crawford, C.M. Institute for Marine and Antarctic Studies, 2017, Salmon Sub-program: Marine currents, nutrients and plankton in the coastal waters of south eastern Tasmania and responses to changing weather patterns, Hobart, Tasmania, June. CC BY 3.0
Content Information
Content type

Physical measurement
Name

LICOR_AV
Identifier

http://vocab.aodn.org.au/def/unitsofmeasure/entity/585
Name

Micromoles per second per square metre
Name

DEPTH
Identifier

http://vocab.nerc.ac.uk/collection/P06/current/ULAA
Name

Metres
Name

DEPTH_SECCHI
Identifier

http://vocab.nerc.ac.uk/collection/P06/current/ULAA
Name

Metres
Name

Pigment description
Name

PIGMENT
Name

CONCENTRATION
Identifier

http://vocab.nerc.ac.uk/collection/P06/current/UGPL
Name

Micrograms per litre
Resource lineage
Statement

An integrated water column sample (12 m) using a weighted hose was collected for phytoplankton speciation and pigment analysis from February 2010. Prior to this, samples were collected from 1 m below the surface. Following the decision to include the integrated sampler, the sampling regime was revised in the following way. The contents of four sampling tube collections were mixed together and sub-sampled: duplicate 1 L samples for pigments were kept cold and dark until processing in the laboratory on return to shore. Water samples were also collected, using a 6 L or 8 L Niskin bottle, from 0.5 – 1 m below the surface, at 10 m depth, and within 5 m of the seabed. At site 3 an intermediate sample from 50 m was also collected. One to two litres of sample water was filtered through a 25 mm glass fibre filter (Whatman GF/F) under subdued lighting, and the filter was then stored in liquid nitrogen until analysis. To extract the pigments, the filters were cut into small pieces and covered with 100% acetone (3 mL) in a 10 mL centrifuge tube. The samples were vortexed for about 30 seconds and then sonicated in an ice-water bath for 15 minutes in the dark. The samples were kept in the dark at 4°C for approximately 15 hours. After this time 200 mL water was added to the acetone such that the extract mixture was 90:10 acetone:water (vol:vol) and sonicated once more in an ice-water bath for 15 minutes. The extracts were quantitatively transferred to a clean centrifuge tube and centrifuged to remove the filter paper. The final extract was filtered through a 0.2 µm membrane filter (Advantec MFS) prior to analysis by HPLC using a Waters–Alliance high performance liquid chromatography system, comprising a 2695XE separations module with column heater and refrigerated auto sampler and a 2996 photo-diode array detector. Immediately prior to injection the sample extract was mixed with a buffer solution (90:10, 28 mM tetrabutyl ammonium acetate, pH 6.5 methanol) within the sample loop. After injection, pigments were separated using a Zorbax Eclipse XDB-C8 stainless steel 150 mm x 4.6 mm ID column with 3.5 µm particle size (Agilent Technologies) and a binary gradient elution procedure. The flow rate was 1.1 mL min-1 and the column temperature was 55 oC. The separated pigments were detected at 436 nm and identified against standard spectra using Waters Empower software. Concentrations of chlorophyll a, chlorophyll b and ,-carotene in sample chromatograms were determined from standards (Sigma, USA) while all other pigment concentrations were determined from standards (DHI, Denmark).
Hierarchy level

Dataset
Hierarchy level

Dataset
Hierarchy level

Dataset
Spatial extent
Provided by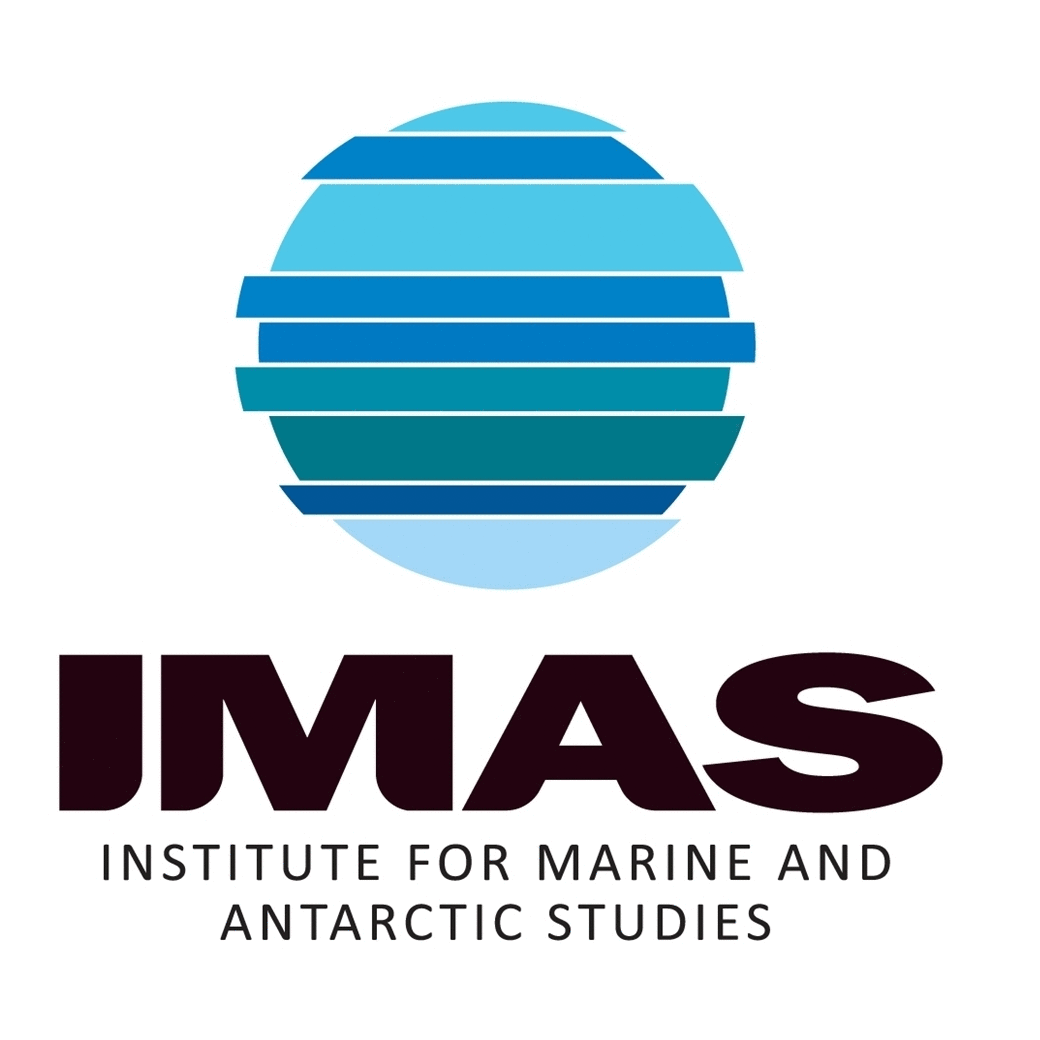 Associated resources
Not available