A classification of Tasmanian estuaries and assessment of their conservation significance
A total of 111 estuaries of moderate or large size were recognised around Tasmania and associated Bass Strait islands. The catchments of these estuaries were mapped using GIS, and available data on geomorphology, geology, hydrology and rainfall collated for each estuary and catchment area. Tasmanian estuaries were classified into nine groups on the basis of physical attributes that included salinity and tidal data collected during a field sampling program.
Baseline information on the abundance, biomass and estimated production of macrobenthic invertebrate species was collected during a quantitative sampling program at 55 sites in 48 Tasmanian estuaries. These data were generally obtained at three different intertidal levels and two shallow subtidal depths at each site, and included information on a total of 390 taxa and over 100,000 individuals. Data on the distribution of 101 fish species, as obtained during surveys of 75 Tasmanian estuaries using seine nets by Last (1983) with some supplementary sampling, were also incorporated into the study.
Simple
Identification info
Date (Creation)

2011-12-06T10:33:00
Purpose

The purpose of this study was to assess the conservation significance of Tasmanian estuaries.
Credit

Ocean Rescue 2000 (Environment Australia)
Credit

Australian Research Council (ARC)
Status

Completed
Topic category
Geographic identifier

Tasmania

Title

Marine Community Profile v1.2

Date (Revision)

2006-10-13T00:00:00

Owner

Australian Ocean Data Centre Joint Facility

Temporal extent
Time period

1996-04-24T00:00:00 1997-06-24T00:00:00
Vertical element
Minimum value

0
Maximum value

1
Identifier

EPSG::5715
Name

MSL depth
Maintenance and update frequency

Not planned
Resource format
Title

Microsoft Excel (xls)
Date
Edition

1997
Global Change Master Directory Earth Science Keywords v.5.3.8

Biosphere | Aquatic Habitat | Estuarine Habitat
Oceans | Coastal Processes | Intertidal Zone
Oceans | Coastal Processes | Lagoons
Oceans | Ocean Temperature | Water Temperature
Oceans | Salinity/density | Salinity
Oceans | Ocean Chemistry | Oxygen
Oceans | Marine Sediments | Sediment Grain Size
Biosphere | Zoology | Invertebrates
Oceans | Marine Biology | Marine Plants
Keywords (Theme)

Human impact
Degradation
Conservation significance
Australian and New Zealand Standard Research Classification (ANZSRC): Fields of Research
Keywords (Theme)

Salinity
Temperature
Dissolved oxygen
Sediment particle size
Benthic invertebrate abundance
Benthic invertebrate estimated biomass
Benthic invertebrate estimated productivity
Aquatic plant density
Benthic invertebrate (>4mm) size
Resource constraints
Classification

Unclassified
Resource constraints
Use limitation

The data described in this record are the intellectual property of the University of Tasmania through the Tasmanian Aquaculture and Fisheries Institute.
Associated resource
Title

Tasmanian Estuaries Monitoring
Date (Creation)

2011-11-16T00:00:00
Language

English
Character encoding

UTF8
Supplemental Information

Edgar, GJ and Barrett, NS and Graddon, DJ (1999). A classification of Tasmanian estuaries and assessment of their conservation significance: an analysis using ecological and physical attributes, population and land use. Report to Environment Australia. Graham J. Edgar, Neville S. Barrett and D.J. Graddon (1999). A Classification of Tasmanian Estuaries and Assessment of their Conservation Significance using Ecological and Physical Attributes, Population and Land Use. TAFI Technical Report No. 2. (uploaded) Edgar, GJ and Barrett, NS and Last, PR, The distribution of macroinvertebrates and fishes in Tasmanian estuaries, Journal of Biogeography, 26, (6) pp. 1169-1189. ISSN 0305-0270 (1999) Edgar, GJ and Barrett, NS and Graddon, DJ and Last, PR, 'The conservation significance of estuaries: a classification of Tasmanian estuaries using ecological, physical and demographic attributes as a case study', Biological Conservation, 92 (3) pp. 383-397. ISSN 0006-3207 (2000) Edgar, GJ and Barrett, NS, Effects of Catchment Activities on Macrofaunal Assemblages in Tasmanian Estuaries, Estuarine, Coastal and Shelf Science, 50, (5) pp. 639-654. ISSN 0272-7714 (2000) Edgar, GJ and Barrett, NS, Benthic macrofauna in Tasmanian estuaries: scales of distribution and relationships with environmental variables, Journal of Experimental Marine Biology and Ecology, 270, (1) pp. 1-24. ISSN 0022-0981 (2002)
Content Information
Content type

Physical measurement
Name

Salinity
Name

ppt
Name

Temperature
Name

Degrees celsius
Name

Dissolved oxygen
Name

mg/L
Name

Sediment particle size
Name

mm
Name

Benthic invertebrate abundance
Name

Individuals per m2
Name

Benthic invertebrate estimated biomass
Name

grams per m2
Name

Benthic invertebrate estimated productivity
Name

ug per m2 per day
Name

Aquatic plant density
Name

grams dry weight per m2
Name

Benthic invertebrate (>4mm) size
Name

mm
Distribution Information
Distribution format
OnLine resource
Resource lineage
Statement

Consult attached report for detailed methods.
Hierarchy level

Dataset
Spatial extent
Provided by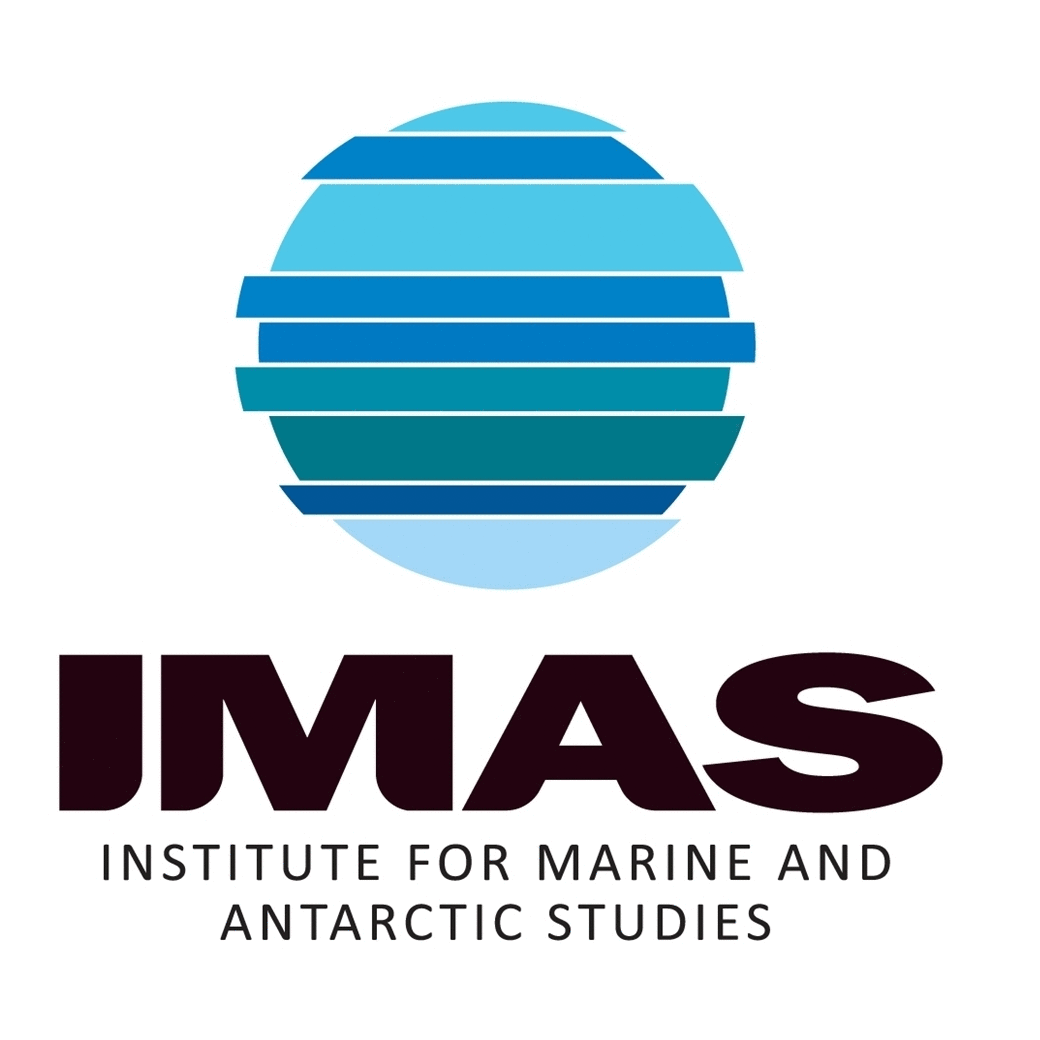 Associated resources
Not available