Estimating intermoult duration in Giant Crabs (Pseudocarcinus gigas)
Inter-moult duration in giant crabs (Pseudocarcinus gigas) was estimated by an alternative method to utilising tag-recovery data. Reproduction in female giant crabs occurs in annual cycles, although females occasionally "skip" a reproductive season and do not become ovigerous; it has been noted previously that this appears to be associated with molting. Thus the proportion of females that do not participate in reproduction may indicate the proportion molting. This approach was tried with a sample of 342 females and the number that were "skipping" a reproductive season was measured by computerized tomography scanning (CT-scanning) of their ovaries prior to the extrusion of eggs.
Radiometric aging (228Th/ 228Ra) of carapaces was also undertaken with the focus of this work on testing an assumption of the method, rather than describing the intermolt duration of a population.
Simple
Identification info
Date (Creation)

2007-11-08T00:00:00
Purpose

To study growth and inter-moult duration in giant crabs (Pseudocarcinus gigas)
Credit

Australian Institute of Nuclear Science and Energy
Credit

Australian Research Council (ARC)
Credit

Tasmanian Department of Primary Industry and Fisheries
Credit

Tasmanian giant crab industry
Status

Completed
Topic category
Temporal extent
Time period

1998-04-01T00:00:00 1999-04-01T00:00:00
Vertical element
Minimum value

300
Maximum value

380
Identifier

EPSG::5715
Name

MSL depth
Maintenance and update frequency

Not planned
Resource format
Title

Microsoft Excel (xls)
Date
Edition

2003
CAAB - Codes for Australian Aquatic Biota v2.

28 925001
Pseudocarcinus gigas
Keywords (Theme)
Keywords (Place)
Global Change Master Directory (GCMD) Earth Science Keywords Version 8.0
Australian and New Zealand Standard Research Classification (ANZSRC): Fields of Research
Keywords (Theme)
Resource constraints
Access constraints

Copyright
Use constraints

Copyright
Other constraints

See point of contact for access to the data.
Resource constraints
Classification

Unclassified
Resource constraints
Use limitation

The data described in this record are the intellectual property of the University of Tasmania through the Tasmanian Aquaculture and Fisheries Institute.
Language

English
Character encoding

UTF8
Environment description

Microsoft Excel spreadsheet (xls)
Supplemental Information

Gardner, C and Jenkinson, A and Heijnis, H, 'Estimating Intermolt Duration in Giant Crabs (Pseudocarcinus gigas)', Crabs in Cold Water Regions: Biology, Management, and Economics, Alaska Sea Grant, AJ Paul (ed), Alaska, pp. 17-28. ISBN 1-56612-077-2 (2002) [Research Book Chapter]
Content Information
Content type

Physical measurement
Name

Intermoult duration
Name

Years
Distribution Information
Distribution format
OnLine resource
Resource lineage
Statement

A total of 342 female giant crabs were collected in April 1998 by a commercial fisher from areas adjacent to Bicheno off Tasmania's east coast. Sizes were from 92 to 208 mm CL, with the majority of animals (N = 327) larger than the size at 50% onset of maturity for this region, approximately 135 mm CL (Levings et al. 2001). This sample was collected prior to females extruding their eggs, which typically occurs in May (Gardner 1997). Fishers confirmed that no ovigerous females had been observed along the coast during the month of April. Samples were collected prior to oviposition to avoid bias in the ratio of reproductively active to inactive females, as ovigerous females have reduced catchability (Gardner 1998a). The proportion of females in this sample that were reproductively active in the current year was assessed by the extent of ovarian development. Ovaries and spermathecae were viewed nondestructively using a GM (tm) computerized tomography scanner (CT-scanner; Gardner et al. 1998). Forty specimens were individually tagged and retained in tanks for a further 2 months until after oviposition to validate the ovarian classifications from the CT-scans. Ten animals were held in each 4 m tank, which were equipped with flow-through seawater supply and a sand substrate, approximately 150 mm deep, to assist in oviposition. The proportion of females without developing ovaries was used as an indicator of the proportion molting by calculating the ratio of females without developing ovaries relative to those with developing ovaries. Confidence limits of this estimate were obtained by bootstrapping using 10,000 simulations. Test of Assumptions of Radiometric Aging Six male giant crabs were captured from areas adjacent to Bicheno off Tasmania's east coast by a commercial fisher. Each specimen had shell with heavy wear (carapace-condition 3 in Gardner [1997]) and ranged between 199 and 223 mm CL. Large males were selected for this component due to their thick carapaces, which facilitated separation of the shell into different layers and the collection of large amounts of material. Radiometric analyses were by gamma spectroscopy, which is more rapid with larger samples. The potential for addition or removal of radionuclides during the intermolt period was initially investigated by viewing the internal structure of the exoskeleton. Scanning electron microscopy (SEM) images were acquired in environmental mode with an ElectroScan (tm) ESEM2020 using water vapor as the imaging gas. The specimen chamber pressure was maintained at 5.0 torr. Testing of the extent of exchange of radionuclides during the intermolt period by radiometric analysis was based on the hypothesis that material exchange would not occur uniformly through the exoskeleton. If exchange of radionuclides occurred between the exoskeleton and internal tissues, then we would expect younger age estimates from inner layers. Likewise, if exchange occurred with the environment, then age estimates from outer layers would be younger than those from the middle or inner layers. Radiometric analysis was by gamma spectroscopy which avoided the chemical ingrowth stages described by Nevissi et al. (1996), although the principle of estimation through the analysis of the 228Th/228Ra ratio remained the same. Samples of the exoskeleton were prepared for analysis by grinding with hand-held grinder (Dremmel (tm)) using a rotating tungsten steel bit. This was intended to separate material into coarse inner, middle, and outer layers of the exoskeleton, rather than anatomical layers of the integument. Samples were ground further in a standard ring mill prior to radiometric analyses, then weighed accurately into 55 ml Petri dishes to completely fill the dish. Due to the absence of any prolonged gaseous stage in the decomposition chain, processing did not involve any steps of prolonged sealing. Samples were measured on a high-resolution Compton suppression gamma-ray spectrometer (Canberra Industries, Meriden, USA). The spectrometer consisted of an n-type high-purity germanium (HPGe) coaxial detector with relative efficiency of 50% surrounded by a sodium iodide (NaI) annular guard detector and removable NaI "plug" detector. The detector assembly was housed in a graded lead shield. Data analysis was performed using GENIE2000 software developed by Canberra Industries (Meriden, USA). The activity of 228Ra was determined by measuring its daughter 228Ac at 911 keV and the activity of 228Th was determined by its progeny 212Pb at 238 keV (Reyss et al. 1995). The age of the specimen was then determined according to the following equation: Age of carapace at death = (Isotopic Age) - (time between death and measurement)
Hierarchy level

Dataset
Spatial extent
Provided by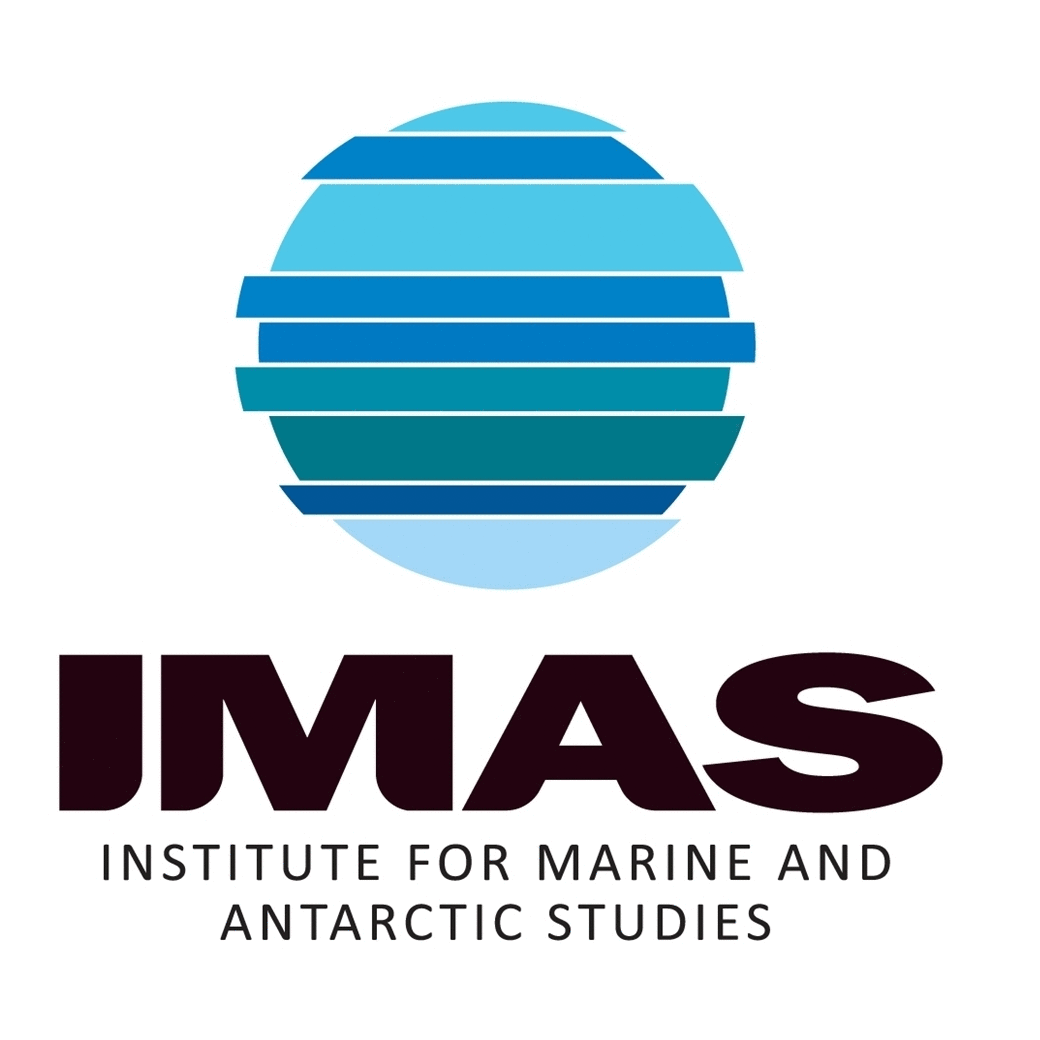 Associated resources
Not available