Management options to minimise formation of urchin barrens: assessing dynamics of incipient urchin barrens patches in eastern Tasmania using timed swims
Timed GPS-tracked swims using SCUBA (45 and 30 minutes), were used to assess the changes in frequency and size of Centrostephanus rodgerii incipient barrens in eastern Tasmania. The number of C. rodgerii and Heliocidaris erythrogramma in each incipient barren were also assessed.
Simple
Identification info
Date (Creation)

2011-09-16T15:58:00
Purpose

Assessment of Management Options to Minimise Formation of 'Barrens' Habitat by the Long-Spined Sea Urchin (Centrostephanus rodgersii) in Tasmania
Credit

Juan Gabriel Dominguez Sarimento
Credit

Emma Flukes
Credit

Funding: FRDC project 2007/045
Status

Completed
Spatial representation type

Text, table
Temporal resolution

P1Y0M0DT0H0M0S
Topic category
Temporal extent
Time period

2007-11-01T00:00:00 2011-02-28T00:00:00
Vertical element
Minimum value

10
Maximum value

15
Identifier

EPSG::5715
Name

MSL depth
Maintenance and update frequency

Not planned
Resource format
Title

Microsoft Excel (xlsx)
Date
Edition

2007
Global Change Master Directory Earth Science Keywords v.5.3.8

Oceans | Marine Biology | Marine Invertebrates
Biosphere | Aquatic Habitat | Reef Habitat
Oceans | Marine Biology | Marine Habitat
Biosphere | Ecological Dynamics | Community Structure
Keywords (Taxon)

Centrostephanus rodgersii
Heliocidaris erythrogramma
Keywords (Theme)
Australian and New Zealand Standard Research Classification (ANZSRC): Fields of Research
Keywords (Theme)

Substratum type
Number of incipient barren patches
Incipient barren area
Depth
Number of C. rodgersii
Number of H. erythrogramma
Resource constraints
Classification

Restricted
Resource constraints
Use limitation

The data described in this record are the intellectual property of University of Tasmania through the Institute for Marine and Antarctic Studies
Resource constraints
Linkage

http://i.creativecommons.org/l/by-sa/2.5/au/88x31.png

License Graphic
Title

Creative Commons Attribution-Share Alike 2.5 Australia License
Website

http://creativecommons.org/licenses/by-sa/2.5/au/

License Text
Other constraints

The citation in a list of references is: citation author name/s (year metadata published), metadata title. Citation author organisation/s. File identifier and Data accessed at (add http link).
Other constraints

See point of contact for access to the data. Data will be available upon publication.
Associated resource
Title

FRDC project 2007/045
Date (unknown)

2011-09-16T00:00:00
Language

English
Character encoding

UTF8
Supplemental Information

References: Final FRDC Report in draft format.
Content Information
Content type

Physical measurement
Name

Substratum type
Name

Number of incipient barren patches
Name

Incipient barren area
Name

m2
Name

Depth
Name

metres
Name

Number of C. rodgersii
Name

Small (<70mm) or Large (>70mm)
Name

Number of H. erythrogramma
Resource lineage
Statement

Two swims are used to assess each site. The diver had a foam float on the surface housing a GPS device (track log turned on, WGS84) to track the swim positions. The swim direction was parallel to the coastline (along shore) with the diver maintaining a steady depth between 10 and 15 metres. Swims were 30 minutes in duration for "Abalone Activity" sites and 45 minutes in duration for translocated lobster experiment sites, with the diver maintaining a constant speed during this time. Time at which barrens were observed were recorded by the diver in situ with positional estimates (lat, lon) obtained for the barrens by synchronising diver time (watch/ dive computer) with that of the GPS. For each incipient barren found, the diver recorded the approximately grazed area in square metres and the number of C. rodgerii and H. erythrogramma present in the barren. In the case that the barren was too large to be assessed instantaneously (i.e. ~more than 10m), the diver recorded the time upon entering the patch and the time when exiting the patch and an approximate width of the barren (this data was used in the lab to estimate the size of the barren from GPS coordinates), in this case the diver didn't count sea urchin individuals but approximated the overall number of C. rodgerii within the grazed area to the nearest 10, 50 or 100 urchins depending on the size of the patch/ population, i.e. if population was approximately 100 units to the nearest "10" individual urchins was used, if population 500 units of the nearest "50" was used, i.e. estimates were approximated to within the nearest 10% of overall population size.
Hierarchy level

Dataset
Resource lineage
Statement

GPS used datum WGS84.
Hierarchy level

Collection hardware
Spatial extent
Provided by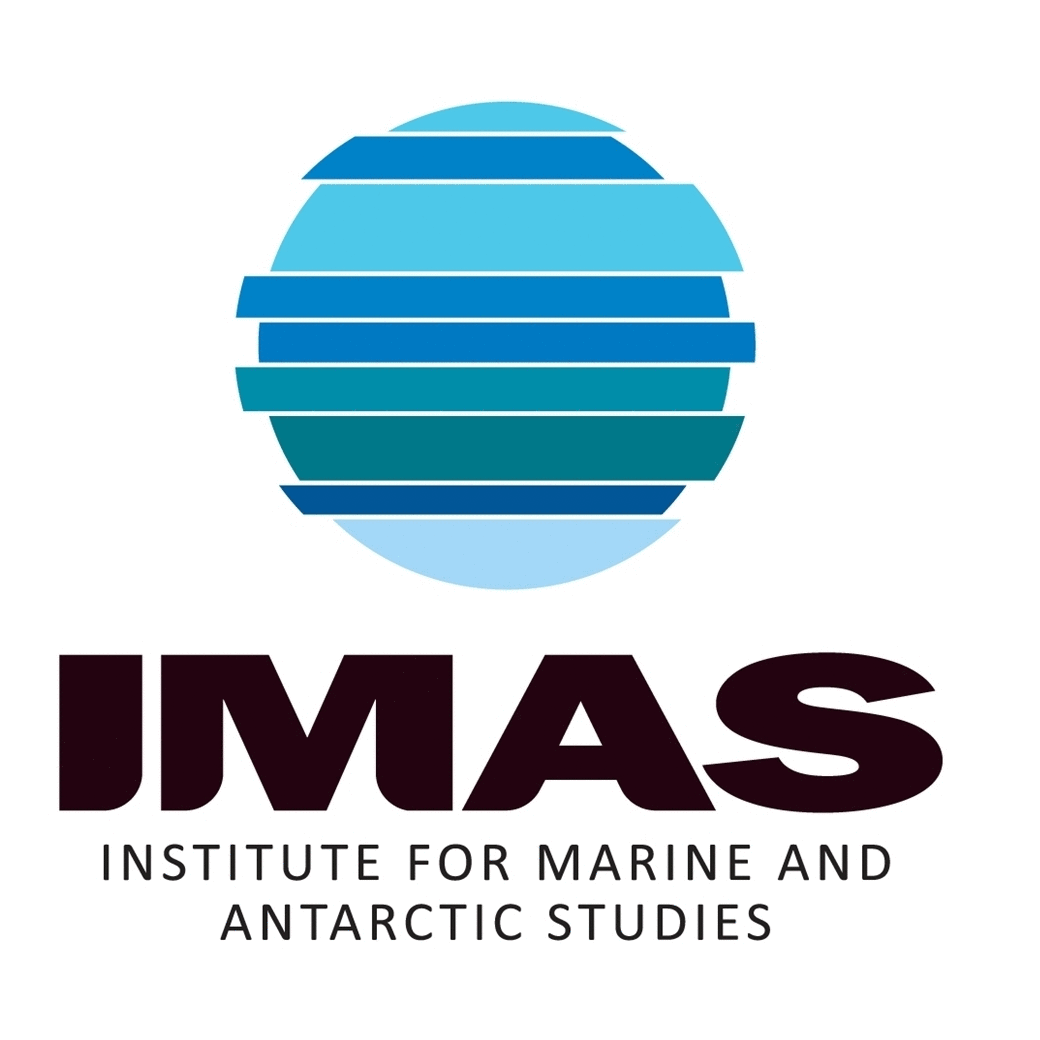 Associated resources
Not available