Population dynamics of weedy seadragons (Phyllopteryx taeniolatus) and spiny pipehorses (Solegnathus spinosissimus) in south east Tasmania
Limited SCUBA surveys of weedy seadragons at Kingston, Blackman's Bay & Bicheno and spiny pipehorses at Simpson's Point, Bruny Island. Mark-recapture study of approximately 40 seadragons and 10 spiny pipehorses.
Simple
Identification info
Date (Creation)

2007-12-04T11:04:00
Purpose

Assessment of trends in seadragon populations & estimation of life-history parameters for population modelling.
Credit

Project Seahorse
Credit

Chocolaterie Guylian S.A.
Credit

Sydney Aquarium Conservation Foundation
Credit

Australian Geographic Society
Credit

PADI Foundation
Credit

Aquadec Aquariums
Status

Completed
Topic category
Temporal extent
Time period

2003-07-01T00:00:00 2005-01-01T00:00:00
Vertical element
Minimum value

0
Maximum value

15
Identifier

EPSG::5715
Name

MSL depth
Maintenance and update frequency

Not planned
Resource format
Title

Microsoft Excel (xls)
Date
Edition

2003
Resource format
Title

GPS output (gpx)
Date
Global Change Master Directory Earth Science Keywords v.5.3.8

Oceans | Marine Biology | Fish
Biosphere | Ecological Dynamics | Population Dynamics
Keywords (Theme)

Population size
Life History Parameters
CAAB - Codes for Australian Aquatic Biota v2.

37 282002
Phyllopteryx taeniolatus
37 282029
Solegnathus spinosissimus
Australian and New Zealand Standard Research Classification (ANZSRC): Fields of Research
Keywords (Theme)

Species
Individual indentification
Total length
Sex
Pregnancy status
Egg condition
Resource constraints
Classification

Restricted
Resource constraints
Use limitation

The data described in this record are the intellectual property of Project Seahorse
Associated resource
Title

Project Seahorse
Date (Creation)

2011-12-02T00:00:00
Language

English
Character encoding

UTF8
Environment description

Microsoft Excel spreadsheet (xls) and GPS output (gpx)
Supplemental Information

Sanchez-Camara, J., Martin-Smith, K., Booth, D. J., Fritschi, J., & Turon, X. (2011). Demographics and vulnerability of a unique Australian fish, the weedy seadragon Phyllopteryx taeniolatus. Marine Ecology Progress Series, 422, 253-264. Martin-Smith, K. M. (2011). Photo-identification of individual weedy seadragons Phyllopteryx taeniolatus and its application in estimating population dynamics. Journal of Fish Biology, 78, 1757-1768.
Content Information
Content type

Physical measurement
Name

Species
Name

Individual indentification
Name

Tag or photo identification
Name

Total length
Name

mm
Name

Sex
Name

Pregnancy status
Name

Egg condition
Distribution Information
Distribution format

Microsoft Excel (xls)
GPS output (gpx)
Distributor
Resource lineage
Statement

For seadragons, transects parallel to the shore at the reef/sand interface were surveyed and site dimensions estimated using a GPS unit into a waterproof case that was towed on the surface, covering an area of 5000-7000m2 at two sites (Kingston Beach & Blackman's Bay). All individuals were individually marked with visible implant fluorescent elastomer (earlier study) or photographed (later study) (see Sanchez-Camara et al., 2011, Martin-Smith, 2011 for more details).
Hierarchy level

Dataset
Overviews
Spatial extent
Provided by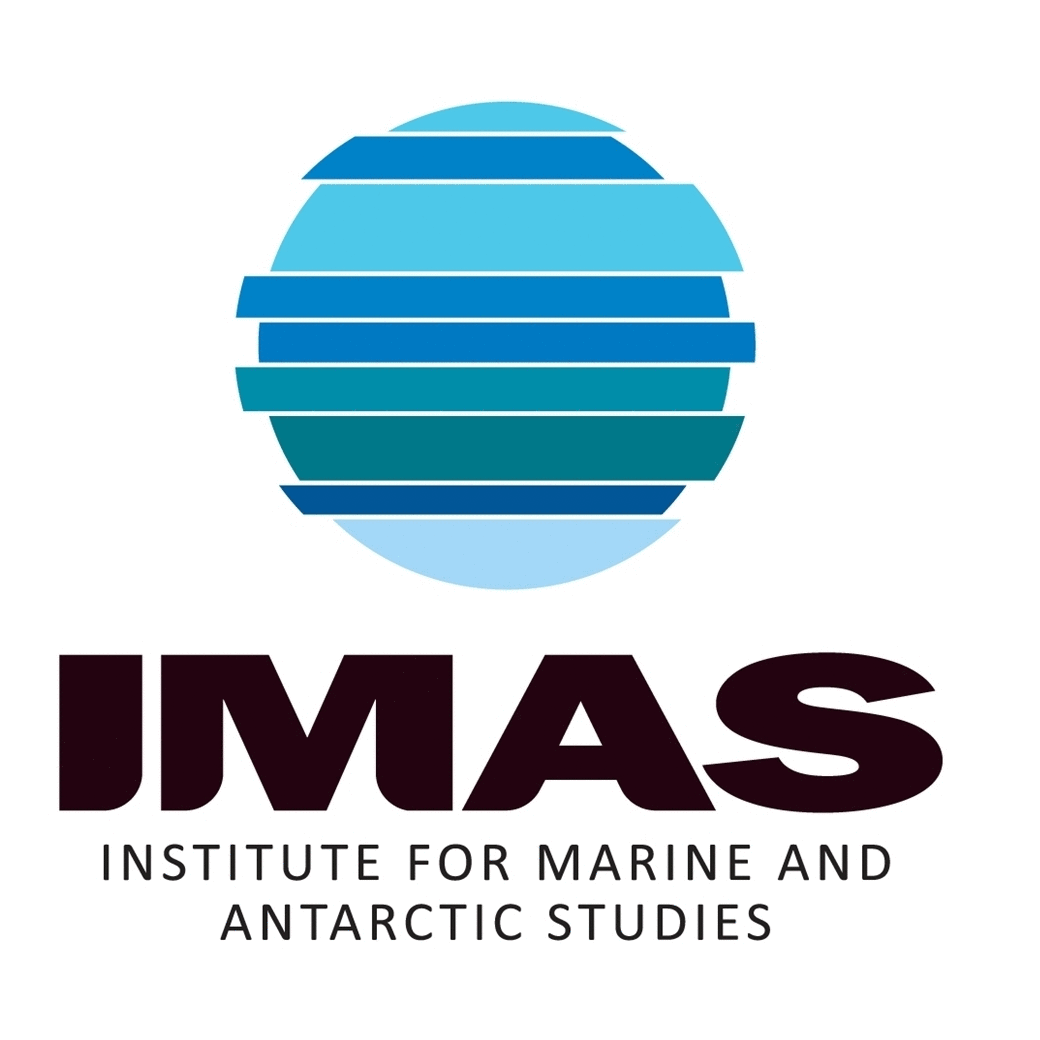 Associated resources
Not available