Management options to minimise formation of urchin barrens: kelp lines - assessment of changes in kelp growth at the kelp-barren interface
Linear video transects (40m total length; 20m into barrens and 20m into kelp from original fixed marker on the benthos) were used to assess changes in kelp growth in several points along the kelp - urchin barren interface in north-east Tasmania (St. Helens Island, Sloop Rock and Elephant Rock research areas). The video transects were deployed in the same position, and assessed at different points of time. The video was analysed in the laboratory to assess percentage of kelp and barren cover, as well as the kind of substratum, kelp species identifiable and number of sea urchins (Centrostephanus rodgerii and Heliocidaris erythrogramma) and other benthic organisms when present (rock lobster and abalone).
Simple
Identification info
Date (Creation)

2011-09-16T15:58:00
Purpose

Assessment of Management Options to Minimise Formation of 'Barrens' Habitat by the Long-Spined Sea Urchin (Centrostephanus rodgersii) in Tasmania
Credit

Juan Gabriel Dominguez Sarimento
Credit

Funding: FRDC project 2007/045
Status

Completed
Spatial representation type

Text, table
Temporal resolution

P0Y6M0DT0H0M0S
Topic category
Temporal extent
Time period

2007-11-01T00:00:00 2011-02-28T00:00:00
Vertical element
Minimum value

5
Maximum value

20
Identifier

EPSG::5715
Name

MSL depth
Maintenance and update frequency

Not planned
Resource format
Title

Windows Movie Maker
Date
Edition

2.1
Resource format
Title

Microsoft Excel (xlsx)
Date
Edition

2007
Global Change Master Directory Earth Science Keywords v.5.3.8

Oceans | Marine Biology | Marine Invertebrates
Biosphere | Aquatic Habitat | Reef Habitat
Oceans | Marine Biology | Marine Habitat
Biosphere | Ecological Dynamics | Community Structure
Biosphere | Vegetation | Macroalgae
Keywords (Taxon)

Centrostephanus rodgersii
Jasus edwardsii
Haliotis rubra
Ecklonia radiata
Phyllospora comosa
Macrocystis pyrifera
Heliocidaris erythrogramma
Keywords (Theme)
Australian and New Zealand Standard Research Classification (ANZSRC): Fields of Research
Keywords (Theme)

Substratum type
Urchin barren coverage
Kelp coverage
Urchin abundance
Rock lobster abundance
Abalone abundance
Resource constraints
Classification

Restricted
Resource constraints
Use limitation

The data described in this record are the intellectual property of University of Tasmania through the Institute for Marine and Antarctic Studies
Resource constraints
Linkage

http://i.creativecommons.org/l/by-sa/2.5/au/88x31.png

License Graphic
Title

Creative Commons Attribution-Share Alike 2.5 Australia License
Website

http://creativecommons.org/licenses/by-sa/2.5/au/

License Text
Other constraints

The citation in a list of references is: citation author name/s (year metadata published), metadata title. Citation author organisation/s. File identifier and Data accessed at (add http link).
Other constraints

See point of contact for access to the data. Data will be available upon publication.
Associated resource
Title

FRDC project 2007/045
Date (unknown)

2011-09-16T00:00:00
Language

English
Character encoding

UTF8
Supplemental Information

References: Final FRDC Report in draft format.
Content Information
Content type

Physical measurement
Name

Substratum type
Name

Urchin barren coverage
Name

percentage
Name

Kelp coverage
Name

percentage
Name

Urchin abundance
Name

Number per m2
Name

Rock lobster abundance
Name

Number per m2
Name

Abalone abundance
Name

Number per m2
Distribution Information
Distribution format

Windows Movie Maker
Microsoft Excel (xlsx)
Resource lineage
Statement

Fixed position video transects (40m long) were deployed perpendicular to the Kelp-Barren interface (in most cases this would be perpendicular to the coast line). The transect was deployed 20 metres into the barren zone, always following the same bearing on the diver's compass. After the transect has been video recorded, the process was repeated 20 metres into the Kelp zone. The video was recorded along the transect line maintaining a constant speed (3 m/s) and a constant distance between the lens and the substrate. Photos derived from the videos were analysed using ImageJ software. The position of the kelp-barrens interface was also determined from still images derived from the video footage to determine any positional shifts in this interface relative to the orginal fixed marker(s). Photos across the entire transect (into barrens and into the kelp bed) were analysed (per m2) to assess the percentage cover of Barren and Kelp, with the percentage adjusted to the nearest multiple of 25 (25%, 50%, 75% or 100%). In addition the number of C. rodgersii (H. erythrogramma, Rock lobsters and abalone were counted, if they were visible) were counted.
Hierarchy level

Dataset
Resource lineage
Statement

GPS used datum WGS84. The video transects were recorded using a SONY Handycam, model DCRTRV900E or a NIKON D300S Digital Camera.
Hierarchy level

Collection hardware
Spatial extent
Provided by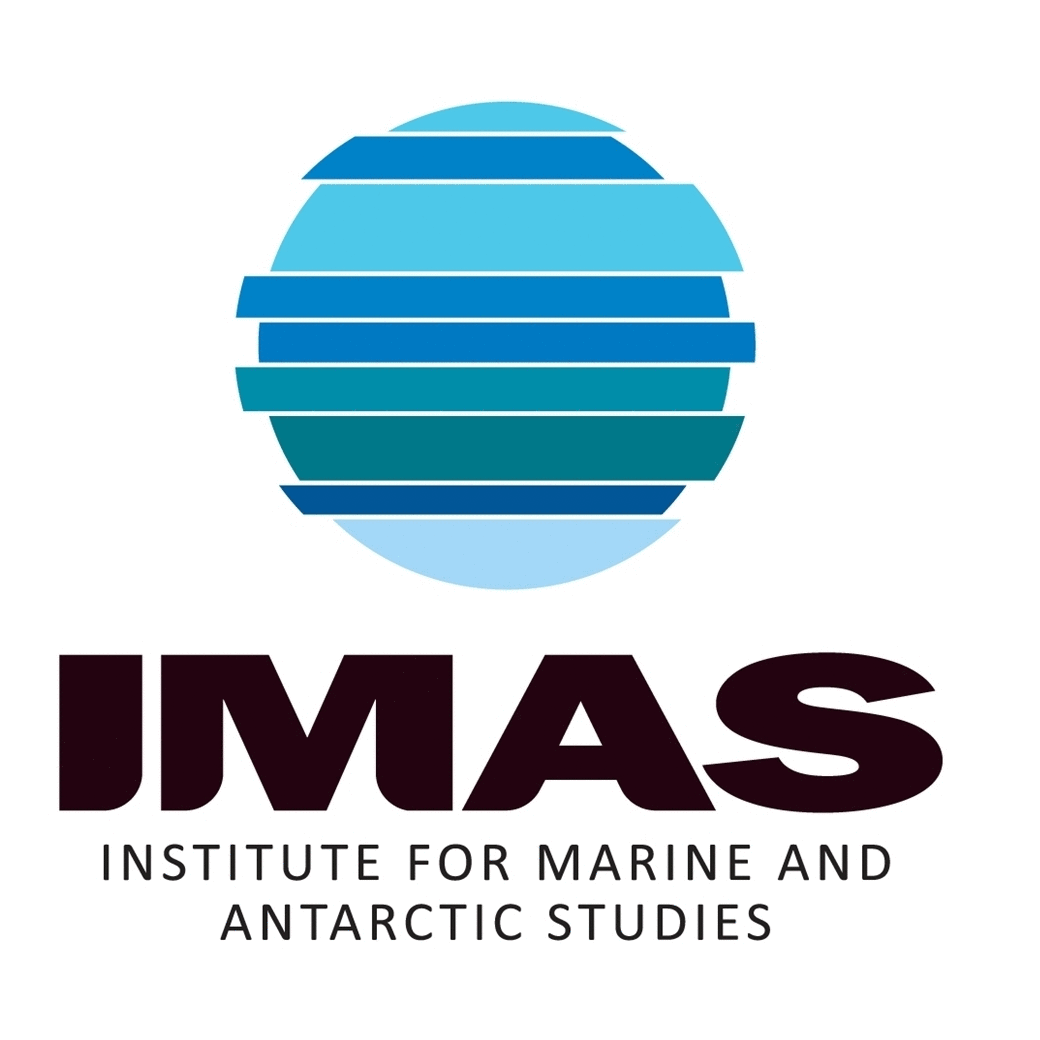 Associated resources
Not available